BT partner Global Marine to start deployment of 16 subsea cables from May.
Initial survey work completed last year by Fugro and OceanIQ.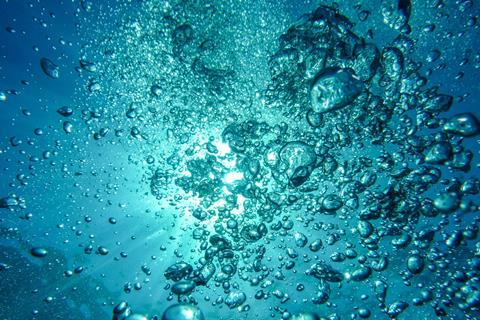 A recent update on the Reaching 100% (R100) programme provided by the devolved Scottish government indicated that the installation of 16 subsea cables to service 15 Scottish islands is broadly in line with the original schedule.
Fielding questions in the Scottish parliament in April, Tom Arthur, Minister for Public Finance, said, weather permitting, the deployment of the cables as part of the R100 contract build "will begin shortly".
In a letter dated 8 April 2022, Kate Forbes, Cabinet Secretary for Finance and Economy, also noted that "much of the preparation has already been completed and the vessel that will lay these cables will make its way to Norway in May 2022 to collect supplies before heading back to Scotland to begin deployment".
Forbes explained that the delivery of the 16 subsea cables underpins the government's Gigabit Islands ambition to connect hard-to-reach communities in Colonsay, Iona, and Lismore in Argyll and Bute; Eigg in the Highlands; Eday, Flotta, Hoy, Rousay, Sanday, Shapinsay, and Stronsay in Orkney; Fair Isle, Unst, Whalsay, and Yell in Shetland.
Global Marine won the subsea cable deployment contract from BT in March 2021 and indicated that cable installation vessel Normand Clipper would start laying the cable from spring 2022. At the time, Robert Thorburn, Openreach Scotland Partnership Director, said the contract would present a "massive challenge", but expressed confidence that Global Marine would enable timely delivery (BTwatch, #323).
Global Marine unit OceanIQ and specialist service provider Fugro were responsible for carrying out the desktop study, survey, and cable mapping work for the project. The group completed the initial subsea fibre-optic cable route survey in September 2021.
Although the deployment of the 16 subsea cables appears to be broadly on track, the wider R100 programme is well behind schedule. The programme's aim is to connect the remaining 5% of homes in Scotland that do not have access to at least 30Mbps superfast broadband. Arthur said 6,629 connections were delivered through R100's "contract build" as of 31 March. Another 1,875 were delivered through the 'interim' Scottish Broadband Voucher Scheme. According to the original aims of R100, backed by the Scottish government to the tune of £600m (€712m), nearly 179,000 superfast connections were slated to be deployed by the end of last year.
Openreach bagged all three of the R100 contracts or 'lots' (Central, North, and South). According to a January 2022 post on the Scottish government's website, R100 is in the "delivery phase with live connections now available in each contract area". Openreach's contract for the Northern region is the most lucrative, worth £384m, and covers 99,288 premises. The 16 subsea cables form part of the R100 North contract area.

Anne Morris is a freelance journalist, editor and translator. She has been working as a reporter and news analyst for TelcoTitans since 2016.