Quietly leaves the Group, leaving management a shared, interim responsibility of Khatter and Stewart.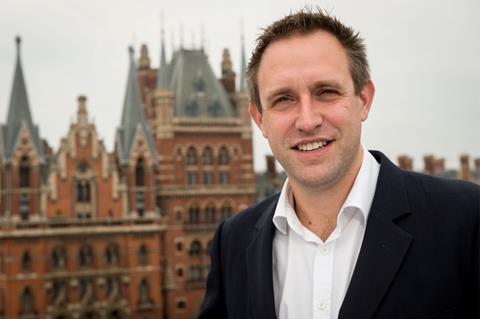 Openreach lost a member of its top brass in Olly Kunc, Managing Director for Service Delivery, who quietly exited in mid-January.
On his departure, Openreach Chief Executive Clive Selley said Kunc's decision to leave was his own, having spent "four brilliant years at the helm" of the business' Service Delivery team. Kunc is yet to confirm his next step, and did not respond to a request for comment.
The Service Delivery team covers Openreach's largest group of engineers — some 21,000 — working to deploy and maintain phone and broadband lines.
Kunc has spent time at his fair share of British institutions. He first joined Openreach in 2017 from roadside recovery and insurance association AA, where he was Operations Director. Prior to that, he led the Installations division at British Gas, having previously lead strategy at Barclaycard.
An Openreach spokesperson confirmed to TelcoTitans that Kunc has been replaced on an interim basis by Surinder Khatter and Peter Stewart, who each picked up a co-Managing Director title. The pair now sit on the executive team in Kunc's place.
Khatter joined Openreach in 2018 from Vodafone to become Director of Fibre-to-the-Premises Service Delivery, Strategy & Transformation, a role which saw her report directly to Kunc.
Stewart, in a similar capacity, has been Director of UK Service Delivery since 2013 when he pivoted from BT Global.
Openreach executive team, January 2022
Executive
Role
Source: Openreach.

Clive Selley

Chief Executive

Matt Davies

Chief Finance Officer

Richard Allwood

Chief Strategy Officer

Colin Lees

Chief Technology & Information Officer

Katie Milligan

MD, Customer, Commercial, Propositions & Northern Ireland

Kim Mears

MD, Strategic Infrastructure & Development

Matt Hemmings

MD, Fibre & Network Delivery

Catherine Colloms

MD, Corporate Affairs & Brand

Kevin Brady

Director, Human Resources

Sophie Bouckaert

General Counsel & Secretary

Andy Whale

Chief Engineer

Mark Shurmer

MD, Regulatory Affairs

Surinder Khatter and Peter Stewart

Co-MD, Service Delivery (ad interim)

Joseph Purnell is a Staff Reporter for TelcoTitans, contributing telecoms news analysis since 2019 as part of the TelcoTitans Editorial team.