Mike McTighe, Chairman at Openreach, reportedly on the shortlist to oversee regulator.
Drawn-out search for Lord Burns' successor sees another BT-affiliated name on the cards.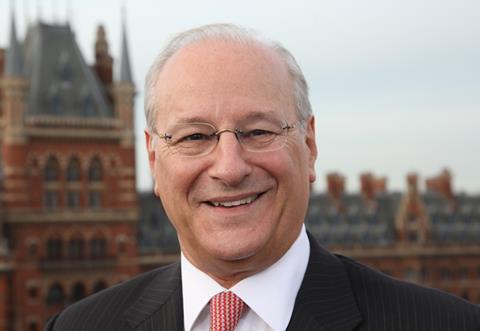 Ofcom's hunt for a new chair has led it to Openreach's Mike McTighe, now a frontrunner according to reports from The Telegraph.
The search formally re-launched in November 2021 with a panel chaired by senior civil servant Sue Gray. It closed for applications in mid-December, with McTighe the second name rumoured to be in the offing after former BBC chair Michael Grade. The UK's Department for Digital, Culture, Media, and Sport (DCMS) — charged with selecting the chair — has not confirmed when a decision is likely to be made, but said it is currently in a "panel sift" stage ahead of holding final interviews.
McTighe has experience at Ofcom as a Member of the Board for eight years until the end of 2015. In the intervening years, however, Ofcom has undergone "fundamental change" according to interim Chair Maggie Carver, with a focus on providing a stable regulatory environment suitable for investment in the sectors it covers.
In providing that stability, Ofcom gave Openreach clearance to launch its Equinox fibre-to-the-premises pricing package, much to altnets' chagrin (BTwatch, #328–#330). Given McTighe's connection to Openreach, it is fair to assume his appointment to Ofcom might well rustle further feathers among the challenger community.
McTighe is Openreach's first "independent" chair, named in 2017 to oversee the business's separation from BT (BTwatch, #281). He also chairs the board at UK-based spread-betting firm IG Group, lenders Together Financial Services, and solutions provider Arran Isle.
The journey so far
Despite the search for an Ofcom Chair only restarting late last year, it has been an ongoing saga since Lord Burns vacated the post in December 2020.
The year-long process was described by MP Julian Knight, chair of House of Commons DCMS select committee, as "shambolic" in late-2021, referencing specifically the decision to dismiss calls for Paul Dacre's appointment to the post.
Dacre, former editor of the Daily Mail, was said to be Prime Minister Boris Johnson's preferred candidate, but was deemed "not appointable" by the DCMS given the potential political motivations for his appointment. Former Culture & Digital Minister Ed Vaizey was an apparent frontrunner earlier in 2021, and was another that looked to be a favourable choice for BT given his apparent affinity for the operator (BTwatch, #288 and #324).
More recently — and seemingly more likely to be McTighe's competition — Michael Grade was tipped by Bloomberg to be in consideration. He was formerly chair of the BBC, and has represented the Conservative Party in the House of Lords for the past decade.

Joseph Purnell is a Staff Reporter for TelcoTitans, contributing telecoms news analysis since 2019 as part of the TelcoTitans Editorial team.