Statutory vote by small group of Openreach workers described as a 'wake-up call' for the whole of BT amidst wider unrest.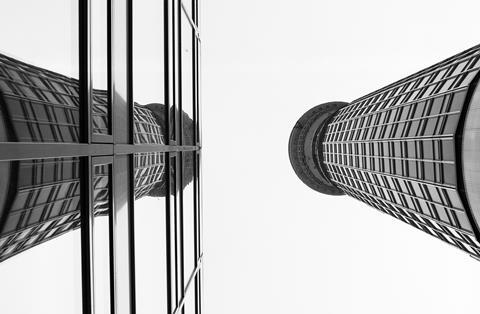 The threat of a strike at BT Group became a real possibility after a group of around 170 engineers at Openreach voted in favour of industrial action in the "first statutory industrial action ballot" at BT for over a decade.
According to the Communications Workers Union (CWU), 86% of the group, on a 94% turnout, voted to take industrial action "unless management belatedly change tack". This particular ballot deals specifically with employees in the 'repayments project' department, a unit tasked with diverting already laid copper wires and fibre cables for new developments. Their main beef seems to be over the employment of new engineers on different grade and pay structures; the primary objective is to force Openreach management back to the negotiating table.
The CWU conceded that the statutory ballot involved less than 1% of those who participated in a Group-wide consultative poll in December 2020. However, CWU Deputy General Secretary Andy Kerr described it as a "wake-up call for the whole of BT", pointing out that CWU members employed across BT, EE, and Openreach had voted resoundingly in favour of taking action following last year's national consultative ballot.
Indeed, the Openreach strike ballot comes amidst much wider unrest relating to the employee impact of BT's transformation and efficiency programmes. The CWU has consistently attacked BT over what it describes as a "belligerent management approach that has become endemic across the business".
The Group is clearly bracing itself for union-led action. In BT's recent Q3 FY20–21 earnings call, Group Chief Executive Philip Jansen suggested that "the high-90% of people are going to be better off as a result of what we do" — i.e. via internal transformation — but conceded there will inevitably be fallout from consolidating 300 premises to 30 under its ongoing Better Workplace programme.
An Openreach spokesperson told the i newspaper: "We're surprised and saddened, having worked with the union for more than a year and a half to try and resolve this issue. None of the 170 repayments project engineers in question is at risk of losing their job or seeing any deterioration in their pay, terms and conditions".
Keeping up the pressure
BT is looking to cut headcount as part of the transformation programme it announced in 2018, with a goal of reducing the total by 13,000 within five years (BTwatch, #296). Over the course of this programme, the CWU has accused BT of adopting an "aggressive new management approach" that involves "needless" compulsory redundancies accompanied by a worsening of severance terms.
BT's Better Workplace programme, which is seeing the Group's office estate streamlined into a smaller number of upgraded office facilities, has also met local resistance because of the associated steps to reduce headcount and impact on staff who cannot relocate (BTwatch, #314, #315, and passim). The Group has continued to progress the programme, which is expected to be completed in 2024.
In July 2020, the CWU launched the Count Me In campaign to combat perceived moves by Group management to push through a programme of job cuts and a downgrade of its members' employment terms and conditions (BTwatch, #317).
During the first weeks of 2021, the CWU has maintained a flurry of activity as it continues to harangue BT over its approach to staff, particularly over compulsory redundancies in various divisions.
For example, on 1 February, the union slammed plans to make 16 people redundant within BT Global's main operating unit – the Digital Delivery Service Organisation — arguing that the "compulsory redundancy process being used is absurd, needless and cruel".

Anne Morris is a freelance journalist, editor and translator. She has been working as a reporter and news analyst for TelcoTitans since 2016.