Jenni Macfarlane becomes business' first female Service Delivery Director.
Will lead a field force of around 1,200 engineers.
Takes seat on Openreach Scotland board.
Replaces Fraser Rowberry, who becomes Openreach's Chief Engineer for Scotland.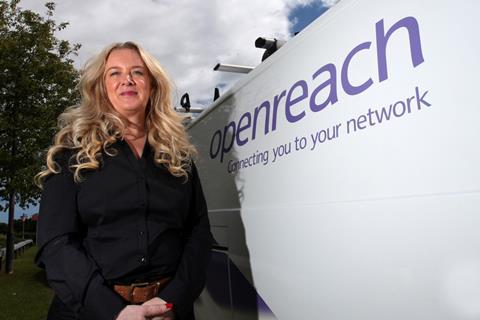 Openreach Scotland named Jenni Macfarlane as its new Service Delivery Director.
She will lead a team of 1,200 engineers tasked with rolling out Openreach's full-fibre network across Scotland.
Macfarlane — who also gains a seat on Openreach Scotland's board, chaired by Katie Milligan — is something of a BT Group veteran, having first joined as BT Area Sales Manager in 2003. Ten years later, she was appointed Senior Area Manager for Openreach before beginning her new role last month.
She becomes the first woman to take on the role, succeeding Fraser Rowberry, who becomes Openreach's Chief Engineer for Scotland.
Rowberry will oversee the delivery of Openreach's R100 contracts with the Scottish Government — a project well behind schedule.
Macfarlane said she was "extremely proud" of her appointment, pledging to "champion a diverse and inclusive environment" at Openreach.
Rowberry added that he was "under no illusions" regarding the scale of the task ahead, but that R100 "represents a huge opportunity to secure Scotland's digital future".
The new Chief Engineer started out as an apprentice engineer before being appointed General Manager of Openreach Scotland in 2013. In 2018, he was named Service Delivery Director.