Startup Fibrus reportedly wins contract for Project Stratum.
Fibrus shaking up Northern Irish fibre scene with big plans and deep pockets.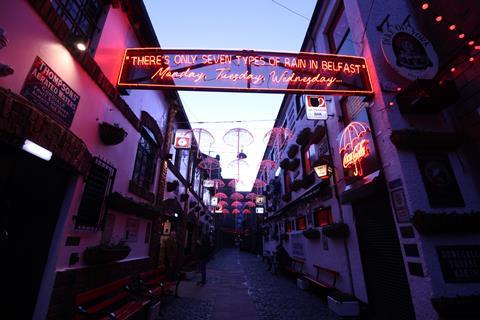 Fibrus, the fibre-building newcomer in Northern Ireland, reportedly won the contract for the region's £165m (€179m), government-funded Project Stratum — beating established rival Openreach, according to ISPreview. The project aims to supply better broadband connectivity to 79,000 homes in Northern Ireland that do not have access to at least 30Mbps services (BTwatch, #315).
Fibrus and Openreach were the last two contenders for the publicly funded rural broadband project, which is one of the largest in Northern Ireland, after US investment firm Granahan McCourt Capital withdrew from bidding earlier this year, according to The Irish News (BTwatch, #308). The official contract award is expected to be announced in mid-October 2020.
According to Ofcom's latest Connected Nations report, as of May 2020, 89% of homes in Northern Ireland had access to at least 30Mbps broadband, which is the lowest among UK devolved countries and below the UK average of 95%.
Fibrus has big plans, deep pockets
Fibrus arrived on the Northern Ireland scene in 2018 with initial plans to invest £100m to extend fibre-to-the-premises (FTTP) to 150,000 premises in suburban and rural areas.
The operator is led by co-founders Conal Henry (former CEO of Irish wholesale network operator enet) and Dominic Kearns (founder of b4b Telecoms, which led to the creation of Fibrus). In May 2020, Fibrus was acquired by its lead investor Infracapital (M&G plc's infrastructure equity investment unit) for an undisclosed sum. Infracapital also owns FTTP operator Gigaclear in the UK and recently acquired BBV Deutschland, which deploys FTTP in southern Germany (BTwatch, #312).
Fibrus has bigger plans than its initial £100m FTTP rollout. The startup wants Northern Ireland to be the first UK nation to have 100% full-fibre coverage, and is targeting that objective by 2025. Given current forecasts for investments by operators, including Fibrus, plus government-funded projects for rural broadband coverage, the company reckons full-fibre coverage is on track to reach 88% by 2025. Now, Fibrus is determined to fill the remaining 12% gap.
In a recent Ulster Business podcast, Henry said bridging that divide could cost another £100m and that the company has a "five-year plan to build in excess of 200,000 homes", adding that its investment "could be as much as £200m".
According to Ofcom's latest data, 49% of homes in Northern Ireland have access to full-fibre broadband, far higher than the UK national average of 14%. But the region also has the lowest coverage in the UK of at least 30Mbps broadband services and the highest proportion of residential and business premises (6%) that cannot get a decent broadband connection of at least 10Mbps.

Michelle Donegan is an experienced telecoms writer and has been contributing as a reporter and news analyst for TelcoTitans since July 2020.