Fibre Community Partnership initiative now closed to new registrations as demand soars.
Books will reopen once the backlog is cleared.
Openreach claims "extreme" popularity as FCP reached 2,050 communities.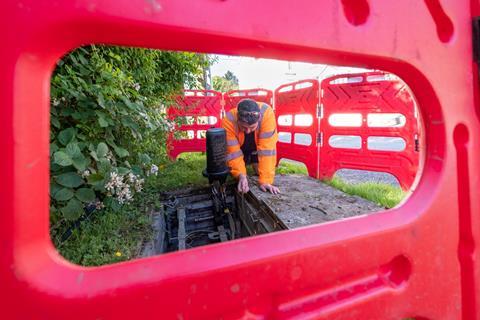 Openreach closed registrations for its Fibre Community Partnership (FCP) programme, citing soaring demand for the temporary pause.
The programme, which supports under-connected areas of the UK in co-funding for ultrafast networks, has "proven extremely popular", according to a statement issued yesterday. Increased interest in recent months forced Openreach to block new registrations to clear a backlog, it said.
Openreach did not offer a timescale for the suspension, but confirmed it had shut up shop for all postcodes in Great Britain (although Northern Ireland still appears to be taking new applicants). It promised customers it would inform them when registrations resume.
Taking a break
Despite the apparent demand for the FCP, anecdotal reports suggest that Openreach is not matching community expectations for the programme. ISPreview claims to have seen a number of complaints about poor communication from Openreach, for example.
At the start of the month, Welsh Member of Parliament Liz Saville-Roberts voiced her "deep concern" regarding Openreach's FCP practices.
Saville-Roberts' Dwyfor Meirionnydd constituency includes a community that has submitted an application and secured the necessary funding, but was told by Openreach that it would be delayed. She told the North Wales Chronicle that she was "justifiably frustrated" at the decision to put the scheme on hold, and urged Openreach to issue a "realistic and reliable timescale for completion of works".
The FCP works directly with communities, generally rural and those deemed 'hard-to-reach' by fibre rollout plans, to identify a funding model and establish a "bespoke solution" to hasten network deployment. It incorporates a handful of government programmes — the UK's Gigabit Broadband Voucher Scheme and regional variants in Scotland and Wales, for example — and adds Openreach subsidisation to community funds.
Openreach used the announcement to push the FCP's credentials. It claims to have "upgraded" 2,050 communities as of March 2022, representing around 195,000 homes according to an Openreach spokesperson.

Joseph Purnell is a Staff Reporter for TelcoTitans, contributing telecoms news analysis since 2019 as part of the TelcoTitans Editorial team.