Facilities management partner completes "decommissioning" of the Group's former HQ, ending long historical association with St. Pauls location.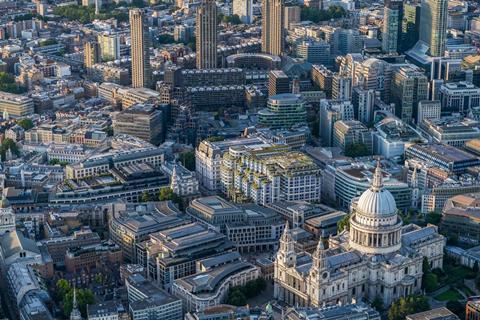 BT has now fully vacated its former 81 Newgate Street head office, following the recent opening of a new, cutting-edge HQ.
The Group handed over the BT Centre keys to landlords Orion Real Estate Partners last week after a two‑month "decommissioning" and contents removal project, according to partner CBRE Global Workplace Solutions.
It began moving staff into the new One Braham office, a couple of kilometres away in Aldgate, in late‑2021, as part of its ongoing Better Workplace property consolidation and rejuvenation plan (BTwatch, #328 and passim).
Group Chief Executive Philip Jansen has said the switch to the new base, instigated by predecessor Gavin Patterson, will help BT update ways of working and improve collaboration.
While execs have appeared delighted with the office upgrade, vacating 81 Newgate Street sees a long historical cord being cut by BT. It adopted the building as its HQ when it was privatised in the 1980s, and had links with the St. Pauls site stretching back to the nineteenth century.
Orion — which acquired 81 Newgate Street from BT in 2019, in a £210m (€249m) deal — is said to be planning a radical makeover of the building. Architecture firm Kohn Pedersen Fox has outlined plans to turn the development into the "first net zero carbon enabled office development in London", with dangling greenery covering its walls and a "wildflower meadow" on the roof.
The operator outsourced BT Facilities Services, its property management unit, to CBRE and Denmark's ISS Group in 2019 (BTwatch, #301–#304).