Four partners joining Openreach's old guard as the business begins planning fibre deployments beyond its March 2021 milestone.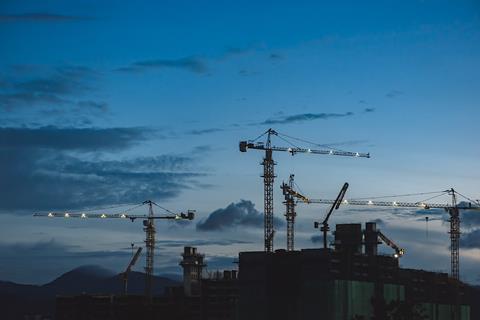 As Openreach added 67 new locations to its Fibre Cities roadmap, taking the total to 560 locations, there was a spate of related supplier announcements from construction and infrastructure partners supporting the programme. Nine vendors in total have been selected to support Openreach's FTTP rollout to "at least" a further two million premises during the next 18 months.
Existing Openreach construction partners Kier Group, MJ Quinn, Morrison Telecom Services (MTS), and Telent (BTwatch, #310 and passim) will support the access services division's full-fibre build across parts of England, Scotland, and Wales. They will be responsible for construction tasks such as surveying, building, testing, and supporting Openreach to commission the network, and "detailed planning activity" was already said to be underway.
The other construction and telecoms infrastructure vendors supporting Openreach on the latest phase of its FTTP rollout are: Instalcom; John Henry Group; Kelly Group; KN Circet; and nmcn plc.
In February 2020, Openreach rolled out construction contracts for network delivery works as part of its Network Services Agreement (ONSA), with Kier, MJ Quinn, and MTS named as ONSA partners (BTwatch, #310). It was notable that the contracts were dispersed across a number of providers, in an apparent attempt to avoid fallout from any future collapse similar to that of facilities management and construction services provider Carillion, which entered liquidation in 2018, before joint venture (JV) minority partner Telent took full control of Openreach contracts (BTwatch, #274, #284, #292, and #304).
M Group Services, which owns MTS, also confirmed a five-year framework agreement with EE–Three UK JV Mobile Broadband Network Limited, focused on upgrading of 4G and 5G mobile sites.
Openreach rolls out more maps
Openreach updated its website with a simplified view of the build programme, including indicative maps, as part of its commitment to be more transparent about its rollout plans with its communication provider customers and other stakeholders (BTwatch, #297). Openreach said it will continue to publish details of its build plans "on a rolling basis, including new tranches of build when appropriate", with the information to be updated on a quarterly basis.
The latest additions to the Fibre First roadmap will see Openreach push on beyond the target of reaching 4.5 million premises by March 2021. The access services division said its fibre-to-the-premises (FTTP) network had now reached more than three million premises and confirmed its full-fibre rollout was now passing 32,000 homes and businesses per week, putting it on track to deliver its March 2021 target.