Diarmuid O'Donoghue fills gap left by Adam Brown at helm of BT's purchasing efficiency-focused Digital Procurement Garage initiative.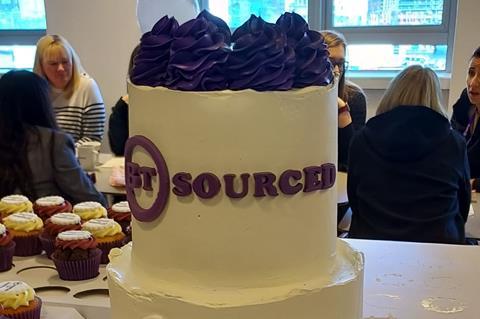 BT Sourced, the operator's Dublin-based procurement business, has selected Diarmuid O'Donoghue to take over as Head of its transformation-focused Digital Procurement Garage.
O'Donoghue, who joined BT Sourced as Senior Procurement Manager last year, steps up to the role following the exit of previous digitisation champion Adam Brown in May.
The Garage was set up in 2019 in one of the first moves by BT Chief Procurement Officer Cyril Pourrat, a recruit from Sprint, to revamp the telco's then-notoriously clunky buying processes and systems, and help push forward Chief Financial Officer Simon Lowth's cost reduction programme.
BT's garage band
Through it, BT works with various, smaller software and services players that are aiding the purchasing transformation plan, including, in some cases reportedly:
US cybersecurity ratings provider Bitsight;
C2FO, an early payment platform vendor, also headquartered in the USA;
Austrian category management software vendor Cirtuo;
Darkbeam, a UK-based cyber-threat insight specialist;
Fairmarkit, a US-based tail spend intelligence software provider that announced a $35.6m (£31m/€35.9m) funding round last week.
US procurement and supplier acquisition software supplier Globality, whose Smart Sourcing Platform is in use at BT Sourced (BTwatch, #323).
Kodiak Rating, a Swedish supplier relationship management platform provider;
UK fintech startup Paid, whose platform enables freelancers and small businesses to speed up invoice settlement — a pain point for many players within BT's ecosystem;
New York-based macro risk consultancy PRISM, which tied with BT amid the tumult of 2020 (BTwatch, #314).
Germany-based riskmethods, which is working with BT Sourced on mapping supply chain relationships and improving "sub-tier visibility".
"Spend intelligence" player Suplari, which has been supporting a much-needed overhaul of BT's procurement analytics systems and processes (BTwatch, #327). It was acquired by Microsoft in 2021.
Cambridge University spinout Versed AI, whose software helps map third-party business relationships and connections.
Among Pourrat's other projects have been the creation of BT Sourced, which operates as a semi-independent, Dublin-based procurement business carving out buying responsibility across a wide array of goods and services, and a 2022 deal to outsource warehousing and transport management to GXO Logistics (BTwatch, #322).