Both MBNL and Cornerstone, UK MNOs' two tower joint ventures, appear on the verge of an ownership revamp.
Three exit could tie with moves by CK Hutchison to establish a separate TowerCo.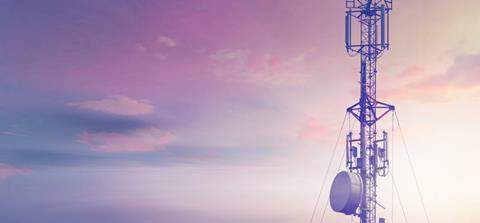 Changes may be afoot for Mobile Broadband Network Limited (MBNL), the network-sharing joint venture (JV) between EE and Three UK, if speculation that Three is mulling a sale of masts proves correct.
According to The Sunday Telegraph, which cited unidentified industry sources, Three is exploring the possibility of selling masts to fund the rollout of 5G and fibre networks, and smooth the path to a possible merger with a rival.
Since most of the operator's masts are tied up in MBNL, Three is said to be looking for a way to exit the JV. The acquisitive Spanish tower specialist Cellnex Telecom has been cited as one potential buyer, along with Digital Colony and Wireless Infrastructure Group. Cellnex has already acquired around 7,400 towers in the UK following its £2bn purchase of Arqiva's telecoms infrastructure division.
Notably, CK Hutchison, the Hong Kong-based parent company of Three UK, is already in the process of establishing CK Hutchison Networks as a separate TowerCo that would own around 29,100 sites in Europe, including in the UK. The reorganisation was set to be completed by mid-2020, although research specialist TowerXchange said plans to monetise the TowerCo "do not appear to be an immediate priority".
MBNL was established in 2007 by T-Mobile UK and Three. EE became a partner in 2010 following the merger of T-Mobile with Orange UK and subsequent formation of Everything Everywhere.
The bigger M&A picture
The break-up of MBNL would make it easier for Three to merge with a rival. There have been the suggestions the operator could be an attractive partner for either Sky or Vodafone UK, with a JV deemed more likely than an acquisition. Robert Finnegan, the new CEO of Three UK and Three Ireland, recently called for continued consolidation in the country's "dysfunctional" market and alluded to CK Hutchison's willingness to spend.
An exit from MBNL by Three would also raise some interesting possibilities for EE and BT, with cash is at a premium for the under-pressure Group, and with investor enthusiasm around TowerCos at an all-time high. BT could, for example, also opt to sell more of its masts following a break-up of the JV (BTwatch, #315). The Group has thus far remained noticeably quiet regarding any monetisation opportunities around MBNL despite current levels of scrutiny into its value and rumours of a private equity play for either the Group or Openreach (BTwatch, #315).
Should Cellnex come into play in a restructuring of MBNL, it would build on an existing relationship with BT. In 2019, BT signed a 20-year deal with Cellnex to operate and manage an estate of 220 towers (BTwatch, #305). At the time, BT indicated that agreements such as the one with Cellnex would be an important part of 5G coverage plans in the UK.
For Vodafone and Telefónica, breaking up is hard to do
The future of MBNL rival Cornerstone Telecommunications Infrastructure is also something of an unknown quantity.
Both Vodafone and Telefónica UK (O2), the network-sharing JV's parents, have been carving out their wireless infrastructure assets into distinct TowerCos and have in the past mooted "monetisation" of their Cornerstone stakes (although in Vodafone's case, sale plans appear to have been overtaken by preparations for the planned, early-2021 flotation of European TowerCo Vantage Towers).
Vodafone is believed to remain in negotiations with Telefónica over recalibrating of Cornerstone's business to allow Vodafone's holding to be melded within Vantage Towers.

Anne Morris is a freelance journalist, editor and translator. She has been working as a reporter and news analyst for TelcoTitans since 2016.