Higham, Managing Director of IT, leaves a vacancy currently plugged by key lieutenant Mark O'Flaherty.
Exec appointed CIO at advertising giant WPP.
Self-styled "Chief Sherpa" leaves with substantial transformation work still to be done, despite marked progress.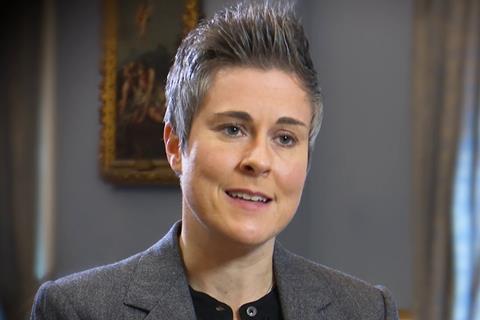 Rachel Higham, Managing Director (MD) of IT and MD of Asia for BT Technology, left the Group to join advertising and communications specialist WPP as Chief Information Officer.
A permanent replacement has not been named, but since October 2020 Mark O'Flaherty, Business-to-Consumer IT Director, has stepped up to fill the post. He has spent the past several years rising through the ranks at the operator as Director of IT Delivery and Platform Integration within BT's consumer IT function.
During her tenure at BT, Higham was central to its IT transformation efforts, taking on the alternative title of "Chief Sherpa" and leading the Da Vinci IT re-skilling project, launched in 2017 to make 13,000 employees, in Higham's words, "human-centred" (BTwatch, #294 and #305). More recently, she was charged with heading up BT's critical IT function in India, although her responsibility here has been short-lived.
Higham leaves the Group with many summits still to be scaled, and BT remains plagued by legacy IT systems that are expensive, inhibitive, and to Higham's frustration, "manual". These legacy systems are a much maligned part of the BT IT make-up (BTwatch, #317), and are sure to be a focus for Higham's as-yet-unnamed replacement.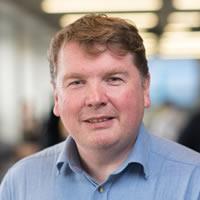 Acting MD O'Flaherty has previously been credited with bringing business support systems provider Openet to BT Mobile in 2016 (BTwatch, #273), a partnership that has continued to bear fruit, seeing an EE tie-up in 2020 (BTwatch, #314). He also appears to have been behind the introduction of vendor OverOps' quality assessment solutions to monitor software upgrades that form part of continuous integration and continuous delivery programmes, said to have produced multi-million-pound annual savings.
Pastures new
Naturally, at WPP, Higham said her new role will involve "driving digital transformation". Again, she noted that a people-centric approach will be employed to support the company's "evolution", with an ambition to make WPP the "best home possible for global tech talent".
WPP Chief Technology Officer Steven Pretorius will partner with Higham, reporting into Chief Executive Mark Read. A few weeks prior to Higham's appointment, WPP named a new Chief Transformation Officer in Karen Boswell, an internal hire.
WPP has not been shy of drawing on telco expertise. Cindy Rose, President of Microsoft Western Europe and former MD for Vodafone UK's Consumer division, sits as a Non-Executive Director on the WPP Board. So too does Sandrine Dufour, former Chief Financial Officer at Belgian telco Proximus.

Joseph Purnell is a Staff Reporter for TelcoTitans, contributing telecoms news analysis since 2019 as part of the TelcoTitans Editorial team.