Another Board change as Mike Inglis, six-year Non-Executive Director, readies for his departure later this year.
Sara Weller to (partly) fill his shoes on committees.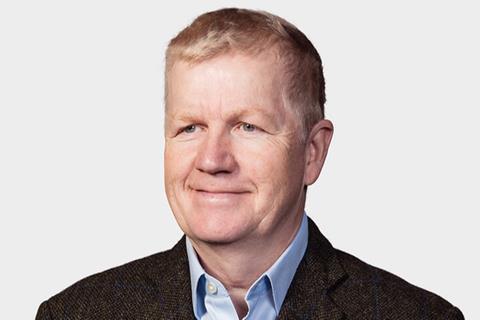 Mike Inglis, BT Group Non-Executive Director since 2015, is to leave the Board in July. A statement from BT indicated Inglis had not put himself forward for re-election at the operator's upcoming Annual General Meeting.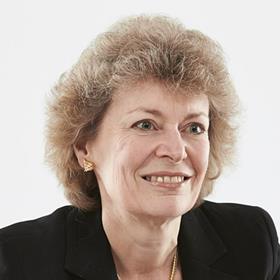 Inglis currently sits on four Board Committees. Sara Weller, fellow Non-Executive Director and Inglis' peer on the Audit & Risk, Digital Impact & Sustainability, and Nominations Committees, has added the Compliance Committee to her responsibilities to fill the gap ahead of Inglis' departure.
Inglis joined the board six years ago and became one of the inaugural members of BT's erstwhile Technology Committee, having spent several years prior in board seats at companies including chip-maker ARM Holdings and material technology business Ilika (BTwatch, #268). Until 2019, he was an Independent Director on the board of chip manufacturer AMD, but the BT role has been his sole occupation since.
Jan du Plessis, the BT Chairman whose own resignation was submitted earlier this year, praised Inglis' contribution to BT as a "highly active member" who has sat on "virtually all our committees" during his tenure.
He will formerly leave the Group at the end of the AGM scheduled for 15 July 2021. He has not yet confirmed his next step.
Revolving door
The departure continues a refresh of BT's Board of Directors, the members of which have an average tenure of just over six years. Relative old-timers Chief Financial Officer Simon Lowth, and Non-Executive Directors Iain Conn and Isabel Hudson are the only Board members to have joined BT before 2019, and the only ones to have survived since the Mike Rake era.
Other changes over the past 18 months have included:
Adel Al-Saleh, CEO at T-Systems, the IT services unit of minority owner Deutsche Telekom, replacing DT Chief Executive Timotheus Höttges.
The appointments of Ian Cheshire, Non-Executive Director at Barclays and Chair of Barclays UK, and Sara Weller, NED at Lloyds Banking Group, added some banking pedigree to the board in April 2020.
Nick Rose stepping down in mid-2020 after a nine-year term on the board.
BT Board of Directors, May 2021
Director
Committee
Appointed to Board (excluding tweaks to brief)
Source: BT.

Jan du Plessis

Investigatory Powers (Chair)

Nominations

2017–2021

Philip Jansen

Executive (Chair)

Investigatory Powers

2019

Simon Lowth

Executive

2016

Adel Al-Saleh

Nominations

2020

Ian Cheshire

Compliance

Nominations

Remuneration (Chair)

2020

Iain Conn

Audit & Risk

Investigatory Powers

Nominations

Renumeration

2014

Isabel Hudson

Compliance (Chair)

Digital Impact & Sustainability

Nominations

Remuneration

2014

Mike Inglis

Audit & Risk

Compliance

Digital Impact & Sustainability

Nominations

2015–2021

Matthew Key

Audit & Risk (Chair)

Nomination

Remuneration

2018

Allison Kirkby

Audit & Risk

Compliance

Nominations

2019

Leena Nair

Digital Impact & Sustainability (Chair)

Nominations

Remuneration

2019

Sara Weller

Audit & Risk

Compliance

Digital Impact & Sustainability

Nominations

2020
Fairhead and Hester added to Chair potentials
Rona Fairhead and Stephen Hester emerged as potential candidates to take the BT Group chair, according to reports by The Telegraph and the Daily Mail respectively. Conn is leading the search for Chairman Jan du Plessis' replacement (BTwatch, #321), but is said to be yet to draw up a shortlist.
Fairhead has held high-profile positions in both the public and private sector. Until 2019 she was International Trade Minister and is a Conservative peer in the House of Lords. After leaving ministerial office she was named NED at enterprise software giant Oracle.
Across her 33-year professional career, Fairhead traversed management consultancy (Bain & Co.), finance (Morgan Stanley), aerospace (BAE and Bombardier), and chemicals (ICI), typically in finance and strategy roles, before progressing to CFO at publisher Pearson and then Chairman and CEO of its Financial Times spinoff. Fairhead has also sat on the directors' boards at PepsiCo, and had stints as Chair at the now-defunct BBC Trust (the BBC's governing body before Ofcom took over) and HSBC North America.
Though Fairhead has never chaired a public company, her experience in public office may well help her case as a potential du Plessis successor. When she left her ministerial post in 2019, she told then-Prime Minister Theresa May that she was set to resume her career in the private sector but would "seek to contribute again" in the public sector.
Hester, the former Royal Bank of Scotland CEO, is also said to be in the running, and has previously expressed an interest in a chairmanship despite being linked with CEO roles at Barclays and HSBC in recent years.

Joseph Purnell is a Staff Reporter for TelcoTitans, contributing telecoms news analysis since 2019 as part of the TelcoTitans Editorial team.