Lalani's last BT role was CEO of BT Global Services.
He was fined €1.5m by France's stock market watchdog in 2012.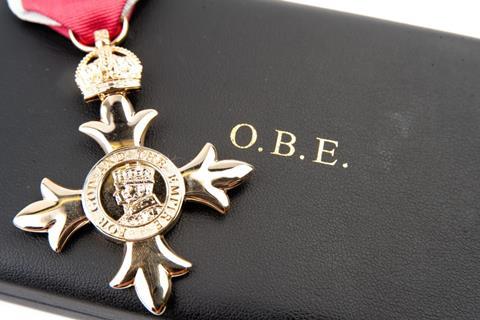 Hanif Lalani, who held a string of financial and management roles at BT Group over a period of more than 26 years, has been stripped of a British honour in what appears to be a response to a fine following an investigation into insider trading in France eight years ago.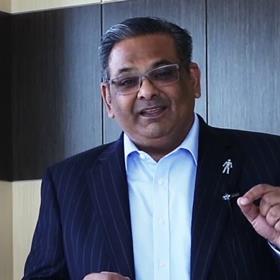 According to an 18 September 2020 notice in The Gazette, which is the official journal of record for England, Northern Ireland, and Scotland, the appointment of Lalani to be an "Officer of the Civil Division of the Most Excellent Order of the British Empire [OBE], dated 31 December 2002", shall be "cancelled and annulled" and his name "erased from the Register of the said Order".
Lalani was awarded the OBE for his services to business in Northern Ireland, where he was appointed Finance Director for BT in 1988 and then Chief Executive in 1999.
No reasons for the removal of the honorary award were provided, but The Telegraph linked the move to the fact that the Autorité des marchés financiers (AMF), France's stock market regulator, had imposed a €1.5m fine on Lalani in 2012 following claims of insider trading linked to BT's investment in French IT service provider Net2S. It seems that five members of Lalani's extended family were also fined a total of €4.6m, as documented in the AMF decision.
The WhatDoTheyKnow website, described as a site to help anyone submit a Freedom of Information request, documents an exchange in 2015 when a person called P. John asked the Cabinet Office to disclose whether Lalani remained an OBE and "if so, what bearing do his insider dealing offences have on his suitability and entitlement" for this award. In its response, the Cabinet Office said it was unable to comment on individual cases but confirmed that Lalani was still an OBE. P. John also contacted the UK's Financial Conduct Authority during 2014 to request disclosure of any involvement by the authority in the matter.
BT acquired 68.6% of Net2S in October 2007, when Lalani was serving as Group Finance Director at BT. According to the Telegraph, and as revealed in the AMF decision on 28 September 2012, it later emerged that his relatives had bought shares in the Paris-based business in expectation of BT's offer.
BT is now in the process of offloading its operations in France. The Group reached an agreement with Computacenter in July this year and expects the transaction to complete before the end of 2020 (BTwatch, #311).
Ignominious end to sparkling career
Lalani joined BT in 1983 as a graduate trainee. Following his tenure in Northern Ireland, he was appointed Managing Director of BT Regions in April 2002. In September of that year, he became Chief Finance Officer for BT Wholesale. In February 2005, he was appointed Group Finance Director for BT. He then took on the role of CEO at BT Global Services in October 2008. After just 15 months in this role, his BT career ended when he was replaced by Jeff Kelly (BTwatch, 2010.01). In 2010, Lalani joined the Easynet board as Non-Executive Director. He was also appointed to the international advisory board of business and technology consulting firm MorganFranklin in 2011.
In 2010, he was appointed Investment Ambassador for Northern Ireland by the UK government, and held this role until April 2011. In 2014, Invest NI was forced to respond to a Freedom of Information request by P. John over whether it knew of the AMF investigation at the time of Lalani's appointment. It said it had no written record in relation to the matter.

Anne Morris is a freelance journalist, editor and translator. She has been working as a reporter and news analyst for TelcoTitans since 2016.