Telco veteran Fotis Karonis joins Capgemini as 5G & Edge EVP, making the most of past operator ties.
Deutsche Telekom venturing vehicle DTCP also adds his name to Senior Advisory Council.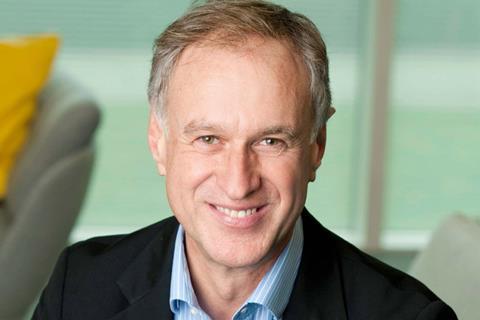 Fotis Karonis, former BT Enterprise Chief Technology & Innovation Officer, joined Capgemini as Executive Vice-President and Group Leader for 5G & Edge Computing.
He was also added to the Senior Advisory Council at Deutsche Telekom Capital Partners (DTCP), the operator's corporate venturing ship.
Old friends…
In his Capgemini role, Karonis said he would be focused on launching 4G and 5G networks with European operators. Specifically, he flagged work with BT, EE, Deutsche Telekom, Orange, and Greek operator OTE — all of which he has previous ties.
He joined Romtelecom (now Telekom Romania) as Chief Information Officer in 2007. He moved to EE three years later, before becoming Chief Technology Officer in 2011 while it was still a fledgling joint venture between Orange and T-Mobile. He then shifted to BT Group with the EE acquisition where he held a handful of senior titles including Managing Director of Mobile, 5G Executive Advisor, and most recently, CTIO.
It also marks his return to Capgemini itself, where he spent six years in the 1990s.
Karonis had perhaps hinted at a future OTE involvement by joining the operator's Management Team Meeting in March, where he sat on a panel as a leading voice on edge disruption.
… and new ventures
At DTCP, Karonis joins a host of high-profile senior telecoms and tech figures tasked with steering its venturing activity as part of the Senior Advisory Council.
In welcoming the new recruit, DTCP highlighted Karonis' extensive experience in leading 5G and digital transformation projects.
Until his departure from BT earlier this year, Karonis had fronted many of BT's partnerships and projects around 5G applications for business, and set up the 5G ecosystem plan for BT and EE's 5G launch. He was replaced by Dave Matthews, former Programme Director at Vodafone UK.
He joins several recent additions to the DTCP Senior Advisory Council, including former T-Mobile US Chief Financial Officer Braxton Carter and venture capital veteran Orna Berry.
Advisor
Highlights
Source: DTCP.

Hassan Ahmed

Co-Founder of Affirmed Networks

Orna Berry

Industry executive and seasoned entrepreneur

Marco Börries

CEO and Founder of DTCP portfolio company NumberFour (now enfore)

Braxton Carter

Former CFO at T-Mobile US

Jay Eum

Co-Founder at TransLink Capital

Trevor Healy

Co-Founder & Managing Partner at Sansa Advisors

Rainer Hillebrand

Vice-Chairman of the Executive Board at Otto Group

Lars Hinrichs

CEO of Cinco Capital; former CEO of XING

Timotheus Höttges

Deutsche Telekom Group CEO

Fotis Karonis

Executive Vice-President for 5G & Edge at Capgemini; former BT Group CTIO

Michael Kaschke

Former President & CEO at Zeiss Group

Karl Lamprecht

President & CEO at Zeiss Group

Thorsten Langheim

Co-founder and Chairman of DTCP; Management Board member for USA & Group Development at DT; Chairman of Deutsche Funkturm; Non-Executive Board Member of T-Mobile US

Adriel Lares

CFO of Fastly, former CFO of Lookout

Michael Sommer

Former member of Deutsche Telekom Supervisory Board

Dragos Stefanescu

Founder & President at Sitka Global Advisory Service

Helena Svancar

Head of Mergers & Acquisitions at Ericsson

Joseph Purnell is a Staff Reporter for TelcoTitans, contributing telecoms news analysis since 2019 as part of the TelcoTitans Editorial team.