Former BT CEO Patterson said to be among those considered for controversial European Super League stewardship.
Former employer BT stands against the breakaway league proposals.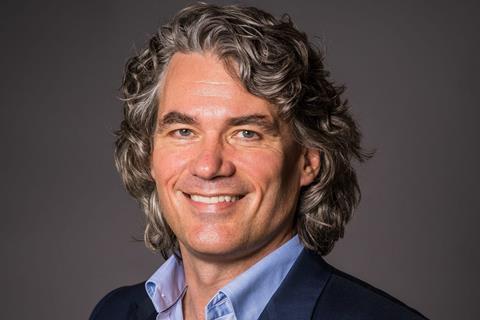 Update: All six English clubs have pulled out of the ESL, leaving the project in doubt.
Gavin Patterson, former Chief Executive of BT Group and current Chief Revenue Officer at Salesforce, emerged as a candidate to lead the contentious proposed European Super League (ESL).
Sky News first reported the Patterson link, claiming he had been "sounded out" by ESL stakeholders. Patterson's name is reportedly one of several on a list of potential CEOs drawn up by the ESL in recent months.
Beyond Chairman Florentino Perez (of Real Madrid CF), Vice-Chairman Andrea Agnelli (Juventus), and Vice-Chairman Joel Glazer (Manchester United), the ESL leadership team has not been confirmed. Sky News sources indicate that the CEO search remains at a "preliminary stage".
Patterson was said to be an "ideal candidate", seemingly a reference to the work he did to turn BT into a key broadcast partner of the Premier League during his tenure at the operator. This was achieved via heavy capital outlays on broadcasting rights.
BT itself has joined the ranks of those coming out against the ESL proposals.
"BT recognises the concerns raised by many of football's leading voices and fans, and believes the formation of a European Super League could have a damaging effect [on] the long term health of football in this country."

BT.
A political and commercial own goal?
Patterson's footballing allegiances lie with Liverpool FC, one of the six English clubs that have agreed to join the ESL. They, alongside six European peers, have faced widespread condemnation since signing up to the 'breakaway' league. Much of the furore revolves around their apparent focus on revenue rather than competition, and a lack of fan consultation. Governing bodies FIFA and UEFA have joined several national football associations in condemning the plan, with politicians such as UK Prime Minister Boris Johnson and French President Emmanuel Macron adding their disapproval.
Beyond the ramifications for European football, the proposals would also have a significant impact on broadcasting rights, with BT Sport and fellow broadcasters standing to lose out. The twelve clubs involved draw huge audiences across Europe and in the money-spinning markets of China, the Middle East, and the USA — but should they be barred from participation in domestic leagues and European competitions such as the UEFA Champions League, viewing figures (and the value of broadcasting rights) would surely take a hit .
Broadcast licences for the Premier League are up for renewal for the 2022–2025 seasons. During the previous round of bidding the league's overall takings fell for the first time, despite BT Sport paying more for matches (BTwatch, #293, #296, and #320). Prior to the ESL announcement, analysts estimated rights for Premier League broadcasting would fetch upwards of £3.2bn (BTwatch, #321).
Sports broadcasting upstart DAZN, which is reportedly considering entering the bidding for the upcoming Premier League rights auction (BTwatch, #321), was rumoured to be targeting ESL broadcasting rights. A DAZN spokesperson quickly denied the claims, saying "no conversations have taken place".

Joseph Purnell is a Staff Reporter for TelcoTitans, contributing telecoms news analysis since 2019 as part of the TelcoTitans Editorial team.