Another twist to the tale as BT and Discovery enter exclusive discussions.
Jansen indicates agreement encompasses Eurosport UK and 'Discovery app', hinting at sports content tie‑up; says deal has "no downsides".
The move could be a huge blow to DAZN, which appeared to have secured an $800m buyout.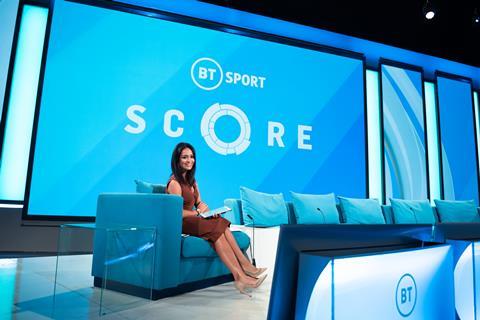 BT Group Chief Executive Philip Jansen said a Discovery JV will be a "great home for our sports business" as his company entered exclusive discussions with Discovery to merge their sports and entertainment offerings in the UK.
The formation of the 50:50 joint venture is subject to regulatory approval but is expected to go ahead before Q1 FY22–23, allowing the company to be operational "later this year".
Jansen, speaking at BT's Q3 FY21–22 trading update, said "we've spent almost a year negotiating on what is the best thing to do with our BT Sport. Let me reassure you as we go down this particular path… we're very, very happy with the nature of the commercial details".
The agreement will combine a range of premium sports rights, including the Olympic Games, Premier League, UEFA's Champions League and Europa League, cycling Grand Tours, tennis Grand Slams, the winter sports World Cup season, and Premiership Rugby.
Jansen indicated the JV will encompass the Discovery app as well as Eurosport UK, and provide more choice and flexibility, tying in with indications it could also draw on the Discovery+ challenger streaming service, to bundle sport and content to better enable the partners to compete with comparably provisioned players like Amazon, Disney, and Sky. In 2021, Discovery said it had topped 18 million streaming subscribers, making it a relative minnow globally (but also an ambitious one).
Asked if there is any potential problem with customer retention should the JV become popular, Jansen said "no problem at all. The move with Discovery is a situation where the whole venture is stronger when combined with Eurosport. There'll be synergies on the cost line because we're going to be offering consumers more choice. We're going to see upsides, with no downsides".
In response to questioning by Sam McHugh, a Managing Director and Head of Telecom Equity Research at BNP Paribas Exane, he also clarified that the deal should not be deemed financial engineering, saying it is "not a funny way of underpinning [BT's] EBITDA".
DAZN denied
Although the JV was never entirely off the table, its formation will come as a significant blow to sports streaming specialist DAZN, which was expected to conclude an $800m (£582m/€698m) deal by the end of January.
To make matters worse, this is not the first time the acquisition had looked like a done deal for DAZN. The Financial Times wrote in late‑September 2021 that it anticipated an agreement was to be announced "within a month", and while billionaire backer Len Blavatnik will not have rested on his laurels, it will be a bitter pill to swallow.
Responding to news of the JV, DAZN Group Chairman Kevin Mayer said the deal became "uneconomical" for the streaming platform. "We respect that BT chose a different strategic path and wish BT, BT Sport, and Discovery all the best for the future", he said.
Blavatnik has sought Premier League and Champions League rights for some time. With the acquisition of BT Sport, it had hoped to add approximately five million subscribers to its reported base of eleven million.
DAZN is a relative newcomer to the UK market, with its first significant rights coups in the summer of 2021. In June, DAZN partnered with YouTube to secure broadcasting rights to UEFA's Women's Champions League, to be streamed for free on the DAZN YouTube channel until 2025. In July, a five‑year deal with boxing promoter Matchroom was signed, adding to its combat sports portfolio, which includes the Ultimate Fighting Championship (UFC).
If the transaction is completed — and, finally, it looks like it will — it would represent a final twist in a long‑running tale for BT's sporting business. DAZN has been among the names in the conversation ever since BT first confirmed it was considering its strategic options for BT Sport in April 2021, with various other names, such as Amazon, Disney, and ITV, private equity players CVC and Silverlake, and even Rupert Murdoch's News UK all showing interest at one stage or another (BTwatch, #324 and #326).
It was previously suggested that a cash injection was preferable for BT amid considerable investments in 5G and fibre rollouts, as well as a business modernisation project and pension deficit concerns, but it appears a joint venture — particularly one that shares the burden of expensive sporting rights, and broadens the proposition and potential market — was too enticing to ignore.
BT Sport has continued to pick up rights since BT confirmed it was considering options for the business, and Jansen reiterated that this will continue. It secured a UK and Ireland broadcasting deal for Italy's top‑flight football, Serie A, to 2024; extended its FIA World Rally Championship contract for a further three years; and is reportedly close to taking the rights to the winter Ashes cricket series (BTwatch, #329).