Sports streaming specialist in pole position to land $800m deal.
Discovery JV still a possibility, but cash injection may be preferable as BT invests in 5G and fibre rollouts.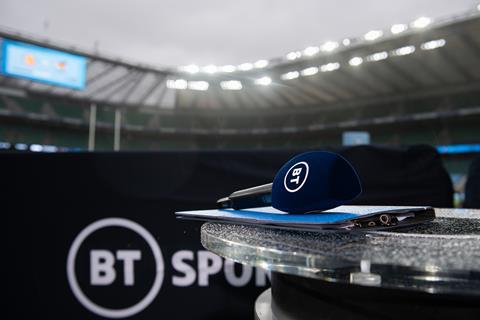 DAZN re-emerged as the favourite to acquire BT Sport with an $800m (£582m/€698m) deal that could be completed before the end of the month.
Reuters reported that, while nothing has been finalised, DAZN is now in pole position to reach an agreement ahead of Discovery's proposed JV, which is still yet to be ruled out by BT.
US media giant Discovery, which owns the Eurosport channels and has a long-term, pan-European contract to screen the Olympic Games, hopes to tempt BT into a sports broadcasting partnership.
In early-December 2021, The Telegraph reported that BT had begun taking a potential Discovery partnership more seriously after talks with DAZN hit a snag over commercial details.
While BT Sport is available as a standalone subscription, it has significant tie-in with BT's broadband services, and these complications reportedly led to DAZN demanding assurances over revenue should it go ahead with the deal. Meanwhile, BT was said to be keen to ensure its subscribers would have access to DAZN's services.
The deal would deliver Premier League and Champions League rights to the DAZN platform — a premium package that backer Len Blavatnik has sought for quite some time.
DAZN is believed to have about eleven million subscribers globally. Should an agreement be reached, the streaming specialist could inherit an additional five million overnight.
Second time's a charm?
We should not forget, however, that this is not the first time the acquisition has looked a done deal for DAZN. The Financial Times wrote in late-September 2021 that it anticipated an agreement was to be announced "within a month", and, with a Discovery JV still yet to be ruled out, Blavatnik will not rest on his laurels.
If completed, the deal would represent a final twist in a long-running tale for BT's sporting business. DAZN has been among the names in the conversation ever since BT first confirmed it was considering its strategic options for BT Sport in April 2021, with various other names, such as Amazon, Disney, and ITV, private equity players CVC and Silverlake, and even Rupert Murdoch's News UK all showing interest at one stage or another (BTwatch, #324 and #326).
For BT, a sale would go some way toward relieving the financial pressure of high-profile rights bids and investments. Though BT Sport is said to be close to breaking even financially and is deemed to provide broader benefits by way of brand perception and loyalty, the necessary rights acquisitions are a heavy strain and compete for funding at a time when BT is prioritising 5G and fibre infrastructure build-out, business modernisation, its pension deficit, and investor returns (BTwatch, #296 and #324).
DAZN is a relative newcomer to the UK market, with its first significant rights coups in summer 2021. In June, DAZN partnered with YouTube to secure broadcasting rights to UEFA's Women's Champions League, which will be streamed for free on the DAZN YouTube channel until 2025. In July, a five-year deal with boxing promoter Matchroom was signed. The deal adds to its combat sports portfolio, which also includes the Ultimate Fighting Championship (UFC).
BT Sport, meanwhile, has continued to pick up rights since BT confirmed it was considering options for the business. It secured a UK and Ireland broadcasting deal for Italy's top-flight football, Serie A, to 2024; extended its FIA World Rally Championship contract for a further three years; and is reportedly close to taking the rights to the winter Ashes cricket series (BTwatch, #329).