Adam Brown, exec behind BT's Digital Procurement Garage initiative and wide-ranging buying operations overhaul, leaves to join Maersk.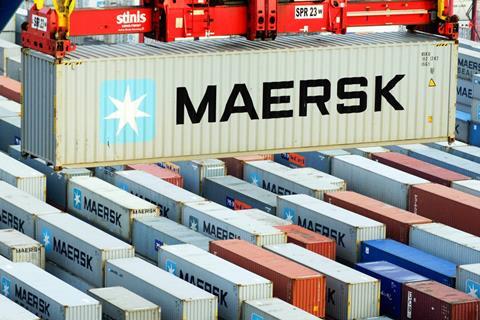 Adam Brown, BT's Director of Procurement Strategy & Transformation, has left the operator to take on a new supply chain modernisation challenge at Danish cargo giant Maersk.
The exec completed the switch earlier this month, having been tasked by Maersk to build "another world leading team" focused on digitising 'source-to-pay' systems and processes, he wrote on LinkedIn. The role will include delivery of "innovative and exciting technologies, including our own from the ground up", Brown added.
Brown first hinted at the move last week, with a cryptic image of one of Maersk's huge container ships and a note that he "cannot wait…"
BT has yet to confirm plans for his replacement.
Brown had been at BT since 2003, and had gained an increasingly high profile since 2019, with the appointment of Cyril Pourrat as Chief Procurement Officer and his launch of a major, digital tech-infused overhaul of BT's buying and supply chain management operations.
These included the creation of BT's Digital Procurement Garage, which was led by Brown and focused on collaboration with innovative, buying-oriented startups such as cyber threat intelligence specialist Darkbeam, fintech player Paid, and macro risk consultancy PRISM (BTwatch, #313 and passim).
Brown was also prominent in the creation of the telco's new, standalone (and prospectively commercially expansive) procurement unit BT Sourced, outsourcing of warehousing tasks to GXO Logistics, and plans to tighten up sustainability within BT's vast supply chain (BTwatch, #332 and passim).
He relinquished a directorship at BT's connected-locker business Pelipod in March, as part of his exit.