Former Sierra Wireless SVP Marc Overton appointed MD, Division X as BT Enterprise seeks solution-selling in high-growth verticals.
Adjacent markets targeted by new unit, with Overton's IoT specialism among the target technologies.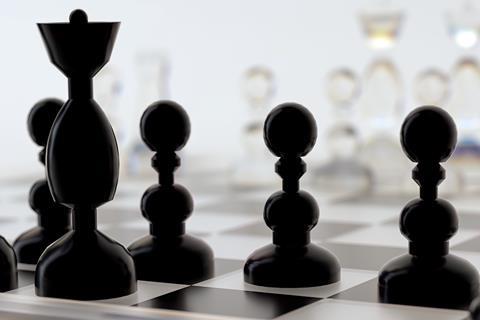 BT named Marc Overton Managing Director for its Division X unit, the first to take the job since the Enterprise arm was formed last year.
Overton will join on 14 February, having left Sierra Wireless in late-2021. He was formerly Chief Solutions Officer and Senior Vice-President for Europe, Middle East & Asia and Asia-Pacific at the Internet of Things and enterprise network services provider.
Overton has held executive roles at Cisco, where he led the IoT business, and fintech services provider First Data (now Fiserv). Prior to that, he held wholesale and strategy leadership positions at EE (pre-BT buyout), Hutchison 3G, and Orange.
By way of welcome, BT Defence Director Jonathan Cole described Overton as a "leader and visionary". Overton is a senior British Army Reservist, and is Assistant Chief of Defence Staff-elect for the Reserves and Cadets, a position he will take later in 2022. He and Cole work together on the British Army's digital transformation programme, THEIA.
Setting out his stall
BT Enterprise Chief Executive Rob Shuter described Overton's remit as one to "create and productise" solutions, with 5G private networks, edge computing, and IoT among the technologies of interest. Division X has a focus on "high-growth verticals", he added, underlining healthcare as one target for Division X's digital transformation services, as it is elsewhere in Shuter's Enterprise domain.
Shuter added that Overton's breadth of experience in moving "tech innovations" into "scalable customer solutions" was the motivating factor in his appointment to lead Division X.
Overton laid out his ambition for the unit, echoing Shuter's forecast when it was first launched last year: to "put our arm around" adjacencies deemed to have high-growth potential.
" Division X is set to be a key growth engine for BT's Enterprise business, moving it from a telco to a techco by expanding into adjacent services which go beyond traditional calls and lines. "

Overton.
At launch, Shuter said Division X would work closely with Chief Digital & Innovation Officer Harmeen Mehta's BT Digital domain to identify and explore potential "inorganic ventures", placing "intelligent bets" on future revenue pools. Overton described this as an effort to scale and sell solutions that "drive sustainable growth", something that has been lacking at the Enterprise umbrella it sits under.
BT's quarterly results to the end of September 2021 (Q2 FY21–22) revealed an Enterprise in continued decline, with growth in new services and digital not yet besting legacy services losses. Silver linings, however, were found in reaching the final stages of implementing Shuter's new operating model, and the creation of Division X was one of a handful of examples of this (alongside a dedicated single/small office, home office unit, SoHo).
Quiet beginnings
Having had no dedicated leader since its formation, movement at Division X has so far manifested itself via a handful of senior appointments, including:
James Brockbank was named Human Resources Director, BT Wholesale & Division X, a slight tweak to his previous HR Director, Wholesale, Ventures, and Republic of Ireland brief.
Stephane Remy was appointed 5G Solutions Director at Division X, having joined from KDDI Europe where he led the IoT portfolio.
Laura Shorters, former Finance Director for Enterprise Service, was named Division X Finance Director.
BT Enterprise divisional make-up
Division
Leadership
Market focus
Note: * as of mid-February 2022.

Source: BT.

SoHo

Chris Sims, MD of SoHo & Marketing

Businesses with 0–5 employees.

SME

Pete Oliver, MD of SME

Companies with 6–249 employees.

Corporate & Public Sector

Dean Terry, MD of Corporate & Public Sector

Enterprises with 250+ employees.
Includes BT Ireland and Emergency Services Network.

Wholesale

Alex Tempest, MD of Wholesale & Ventures

Fixed-line operators, mobile network operators, and MVNOs.

Division X

Marc Overton, MD of Division X *

Solution selling, services for key verticals (health and transport and logistics), and focused investments.
Includes Media & Broadcast, Redcare, and Street & Directory Solutions.

Joseph Purnell is a Staff Reporter for TelcoTitans, contributing telecoms news analysis since 2019 as part of the TelcoTitans Editorial team.