Boutique advisory firm Robey Warshaw reports a 50% jump in sales from corporate deal-making tasks.
Partner of BT and Vodafone appears primed to benefit from industry's new wave of consolidation.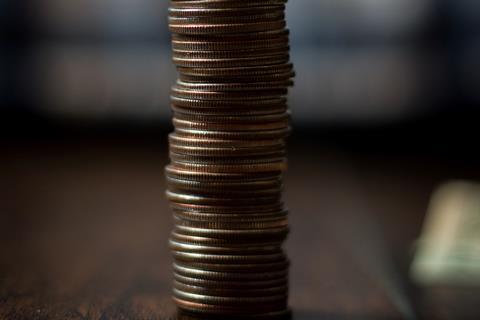 Robey Warshaw, one of the corporate deal-making advisors of choice for BT and Vodafone, posted a 50% rise in turnover off the back of work on big M&A moves during the pandemic.
The Mayfair-based boutique — which BT is said to have turned to earlier this year in response to overtures from billionaire telecoms investor Patrick Drahi (BTwatch, #315 and #329) — generated revenue of £40.1m (€47.1m) in the twelve months to 31 March (FY20–21).
This fuelled a £30.1m profit to be divvied up between Robey Warshaw's three partners: one-time Morgan Stanley executives Sir Simon Robey and Philip Apostolides; and ex-UBS banker Simon Warshaw. The firm's 13 staff also benefited, taking home £6.8m in wages compared with £5.9m the prior FY.
Former UK Chancellor George Osborne is also now a partner at the firm — although only joined in April, so too late to get a cut of the FY20–21 proceeds (Vodafonewatch, #194).
The results represent a rebound for Robey Warshaw, which saw profit slide to £17.9m in FY19–20, from £48.4m during the previous twelve months. Its FY20–21 work included a role in the London Stock Exchange's $27bn (£20.4m/€23.9m) mega-takeover of data analytics player Refinitiv.
Since being founded in 2013, Robey Warshaw has supported some of the key M&A moves Vodafone has made as it seeks to consolidate in its "Europe and Africa" core. These have included the: Vodafone Netherlands–Ziggo merger; tie-up with Idea Cellular in India; and four-country acquisition of Liberty Global operations in Europe. It also had a supporting role in Comcast's 2018 takeover of rival Sky.
With Drahi on the march at BT, and Vodafone CEO Nick Read recently declaring interest in a range of new deal-making possibilities around towers, German fibre, and Spain's competitively challenged telecoms market (Vodafonewatch, #199 and #201), the firm's telecoms pipeline seems likely to remain pretty healthy.