Former Ventures MD Katherine Ainley will be CEO for the vendor's UK and Ireland operations from February.
BT Ventures dismantlement nears completion.
Ainley to lead Ericsson through key 5G rollouts.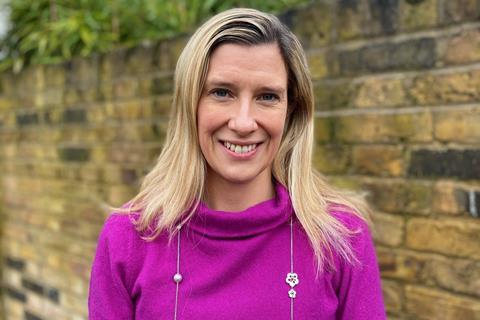 Ericsson appointed BT's Katherine Ainley its new Chief Executive (CEO) for UK & Ireland. Ainley was Managing Director for BT Enterprise's Ventures department, a unit the Group recently disbanded (BTwatch, #311, #314, and passim).
Effective 1 February, Ainley will succeed interim CEO John Griffin. Griffin assumed the role from Marielle Lindgren, who quietly departed after four years in October 2020. On Ainley's arrival, Griffin will return to his previous position as Country Manager for Ericsson in Ireland.
"I am honoured and excited to be joining as CEO in February and look forward to leading Ericsson's accelerated network deployment and opening up 5G as an exciting innovation platform for the future in partnership with all mobile network operators."

Ainley.
One Venture ends…
At BT, Ainley will not be directly replaced. BT Ventures was essentially dissolved during FY19–20, following the sales of BT Fleet and Tikit as part of a broader rationalisation programme. The remaining former Ventures subsidiaries, including PhoneBook, security monitoring player Redcare, and the Payphone and StreetHub businesses, now float independently within BT Enterprise. The Pelipod and Supply Chain units were transferred to the operator's central Procurement department in mid-2020 (BTwatch, #311, #313, and #314).
Ainley had previously held seats on the Board of Directors at Tikit and Pelipod, but resigned from both last year. Over the course of her time at BT she spent time as CEO of Tikit and Payphones, and held various executive roles including Director of the Group's Better World portfolio, which included Voice Services, Redcare, and Tikit.
… another begins
Ainley joins Ericsson at a time of considerable transition. The coming years will see the UK emerge from COVID-19, adapt to Brexit, and navigate a commercial 5G rollout without Huawei.
Ericsson's Ainley announcement put heaviest emphasis on the kit-maker's 5G deployment plans. UK 5G targets laid out by the vendor include 20,000 network site upgrades by 2024, to be completed via partnerships with each of the UK's big four mobile network operators. It has also established the UK Industrial 5G Accelerator programme in collaboration with Digital Catapult, which aims to showcase industrial use-cases.
Not mentioned in Ericsson's press release is that Ainley will lead this expansion at a time when the UK government is implementing longer-term plans to ease communications sector reliance on both Nokia and Ericsson in an anticipated post-Huawei era.
The UK's 5G Diversification Strategy and Telecommunications (Security) Bill and the accompanying 5G Diversification Strategy lay out a plan for the country's 5G rollouts which recognise Ericsson and Nokia as primary vendors, but which also seeks to develop emerging suppliers to alleviate risks associated with over-reliance on the two giants (BTwatch, #318 and passim).

Joseph Purnell is a Staff Reporter for TelcoTitans, contributing telecoms news analysis since 2019 as part of the TelcoTitans Editorial team.