Swedish technology partners to be bought out after nine years, bringing the mobile PBX proposition fully under BT umbrella.
OnePhone previously flagged as a quiet success of Enterprise portfolio, and now seemingly turning a profit.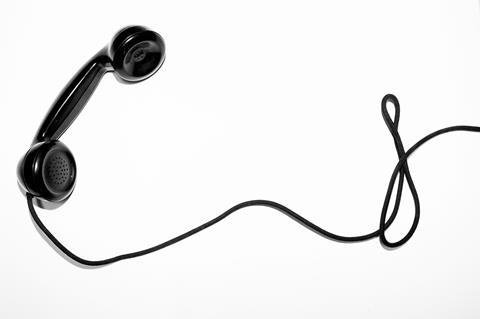 BT is to purchase the remaining shares in BT OnePhone, the joint venture behind the converged fixed–mobile offering it launched for small- and medium-size enterprises in 2014.
Hidden within this morning's results announcement for the quarter to 31 December 2020 (Q3 FY20–21), BT revealed it has exercised an option to purchase Stockholm-based OnePhone UK's 30% interest in the JV. OnePhone UK is itself owned by OnePhone Holdings, a company formed to commercialise a converged communications system, initially implemented by Spring Mobil in Sweden, through international partnerships.
BT has up till now held a 70% majority. A deal is set to be finalised by September 2021, with a price to be determined by independent assessors.
OnePhone is marketed as a BT Enterprise product, and Stephen Best, Managing Director of Customer Solutions at BT Enterprise, and Chris Sims, MD of Commercial & Marketing, are listed as BT OnePhone directors alongside the division's Chief Financial Officer Damien Maltarp.
While the OnePhone service rarely gets a mention by BT, Sims called out the product during a 2019 Enterprise Business Briefing as a key example of Enterprise's progress in developing a converged services portfolio — one of the division's top strategic priorities (BTwatch, #304). The Group's decision to make the purchase also coincides with an uplift in the JV's financial performance, based on accounts. It has turned a profit in its last two FYs after registering a substantial uptick in turnover, owing, it says, to growth in its subscriber base.
It remains only a small contributor to Enterprise, however, recording £21.9m revenue during FY19–20, against the division's £6.1bn sales total.
BT OnePhone UK, audited revenue and profit, 2017–2020

FY17−18
FY18−19
FY19−20
Source: BT.

Revenue

£8.5m

£15.9m

£21.9m

Profit/loss

−£2.9m

£1.7m

£11.1m

Joseph Purnell is a Staff Reporter for TelcoTitans, contributing telecoms news analysis since 2019 as part of the TelcoTitans Editorial team.