Group targeting commercialisation of drone flights using country's "first commercial drone corridor".
Funding delivered through four-year government initiative, but securing safety assurances for BVLOS flights first port of call.
Potential benefits to healthcare vertical highlighted.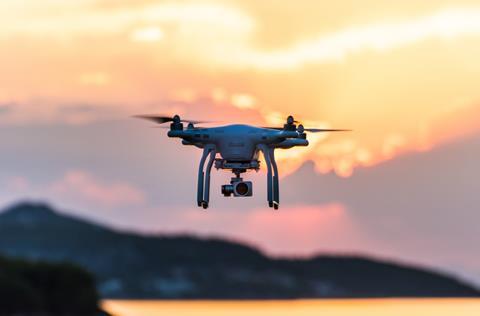 BT flagged that it will lead an eight-partner strong consortium dubbed ProjectXCelerate to test beyond visual line of sight (BVLOS) drone flights in Reading, Berkshire, during "summer 2021".
The participants are working within the remit of an 8km-long Arrow Drone Zone testing sandbox established by autonomous drone safety and traffic management startup Altitude Angel. The area has become the "UK's first commercial drone corridor", according to the announcement.
It was also disclosed that the consortium has been granted funding by the four-year government-backed Future Flight Challenge (FFC) initiative — part of the Industry Strategy Challenge Fund — which in turn is coordinated by the UK Research and Innovation agency.
The consortium falls under the umbrella of FFC 'phase 2'. These projects receive up to £5m (€5.5m) and run for a maximum of 18 months. Very broadly, FFC is aimed at incubating disruptive drone technology, and welcomed 'phase 2' applicants to apply for funding between May and July 2020. The winning projects — ProjectXCelerate being one — are sharing a total prize pot of £30m. Vodafone is also part of an FFC-backed consortium using drones as a means of surveillance across UK construction sites (Vodafonewatch, #192).
ProjectXCelerate is focused on demonstrating the potential effectiveness of BVLOS drone flights in multiple use-cases, such as remote maintenance, transportation of medical supplies, infrastructure surveillance, and rescue missions. Particular emphasis is placed on the potential knock-on benefits that drones could have in healthcare, including emergency services (so the project could ultimately have potential to tie-in with the EE-supported Emergency Services Network, if and when it eventually comes into operation).
The overarching aim, however, is to showcase how the BT-connected drones can safely be operated on a BVLOS basis — something which is otherwise prohibited by the Civil Aviation Authority (CAA).
The consortium will leverage Altitude Angel's Unmanned Traffic Management platform to track, monitor, and navigate drones. Meanwhile, the software-as-a-service (SaaS)-based drone management solution provided by Dronecloud will perform "real-time" risk assessments in line with CAA regulations (see table for a full breakdown of the ProjectXCelerate participants and their role).
" In showing how drones can deliver improved, potentially life-saving services to the public, we're aiming to accelerate the adoption of fully automated drones in unrestricted UK airspace in a safe and responsible way. "

Gerry McQuade, Chief Executive, BT Enterprise.
The ProjectXCelerate consortium

Enabler
Function
Sources: Companies; BT.

Altitude Angel

Operation and management of Arrow Drone Zone.

Angoka

Cybersecurity solution for connected and autonomous vehicles.

BT

4G and 5G connectivity. Use of Counter Drone Solution.

Dronecloud

SaaS platform for risk assessment.

DroneStream

Solution to gather and stream "real-time" data from drones to control rooms.

HEROTECH8

Providing "drone-in-a-box" solution to deliver drone maintenance, such as a remote charging port.

SkyBound Rescuer

Aerial intelligence solutions, such as 3D mapping.

Skyports

Drone operator and vertiport provider.
Going above and beyond
BT has previously flagged plenty of instances where the Group has made use of drones, but not yet BVLOS.
Openreach, for example, has used drones to help accelerate its full-fibre rollout across rural communities and, in the event of network disruption, for restoring broadband connectivity when engineers are unable to do so manually (BTwatch, #291, #301, and #310). EE, moreover, has trialled drone "air masts" as an alternative method of connectivity in Scotland (BTwatch, #284 and #290), but all within the parameters of CAA safety regulations.
BT Enterprise highlighted the development of the Counter Drone Solution in partnership with drone-detection specialist DroneShield in late-2019 (BTwatch, #307). It is marketed as a fully customisable and end-to-end airspace monitoring and drone detection service to help enterprise clients protect against drone intrusion. McQuadesuggested it will be utilised in ProjectXCelerate.

Sam Patterson is a Staff Reporter for TelcoTitans, contributing telecoms news analysis since September 2020 as part of the TelcoTitans Editorial team.