Content operations team to adopt new editing software, with Group seemingly keen to retain some form of remote working model post-COVID-19.
Blackbird CEO says BT's green credentials chime with its own.
Eleven Sports and Liverpool Football Club join BT in vendor's expanding client ecosystem.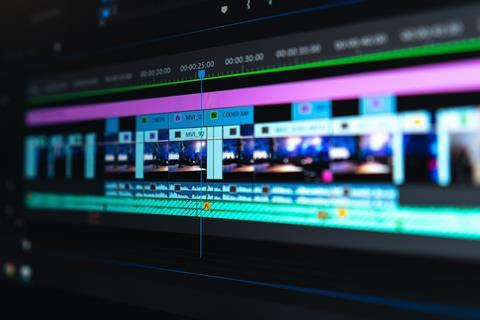 BT signed a deal with video solutions provider Blackbird to secure access to its video editing and publishing platform, branded Blackbird Magic.
The platform will be used by the Group's content operations team to extract, edit, and disseminate clips from "live broadcast streams" of sporting events and "other content" across BT's over-the-top (OTT) and video-on-demand (VoD) channels. No specific examples of how they will be used were given.
Blackbird Magic, which leverages multiple cloud infrastructure services (such as Google's Cloud Platform and Microsoft's Azure) to deliver its offering, is said to provide a speedier and more efficient way of editing and publishing. It facilitates remote production "through any browser" and on bandwidth "as low as 2Mbps". Users are able to upload content onto multiple OTT, web, and digital platforms "in seconds", Blackbird claims.
Ian McDonough, Blackbird Chief Executive (CEO), said the link-up is a result of BT's "increased focus" on finding ways to enable remote working and its ongoing commitment to going cloud-native.
McDonough also highlighted the carbon efficiency of Blackbird's technology, which fits with BT's efforts to lower energy consumption and reduce its carbon footprint (BTwatch, #313, #322 and passim). While the operator is targeting 2024 carbon neutrality and pushing its supply chain to set their own zero-emission targets, Blackbird has also heavily pushed the perceived sustainability benefits of its solutions, and was nominated for a 2020 Digital TV Europe VideoTech Innovation Award in the Sustainability category.
Alongside BT, Blackbird's client roster includes A+E Networks, Arsenal Football Club, Deltatre, Eleven Sports, Liverpool Football Club, Riot Games, and Sky News Arabia. The London-headquartered vendor, founded in 2001, is in growth mode and reported revenue of £1.6m for the year ended 31 December 2020, representing an increase of 45%.

Sam Patterson is a Staff Reporter for TelcoTitans, contributing telecoms news analysis since September 2020 as part of the TelcoTitans Editorial team.