Discovery in talks with BT over sports broadcasting partnership.
Deal would offer strong alternative to DAZN's £600m buyout attempt.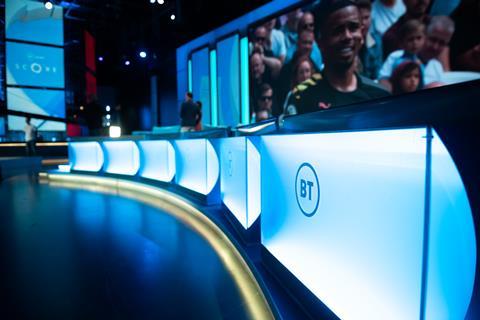 BT Sport's proposed sale to DAZN was thrown into further doubt as BT Group reportedly opened discussions with Discovery over a possible joint venture.
US media giant Discovery, which owns the Eurosport channels and has a long-term, pan-European contract to screen the Olympic Games, hopes to tempt BT into a sports broadcasting partnership.
According to The Telegraph, BT — which holds rights to screen the Champions League and Premier League football matches in the UK — began taking a potential Discovery partnership more seriously after talks with DAZN apparently hit a snag over commercial details.
While BT Sport is available as a standalone subscription, it has significant tie-in with BT's broadband services, and these complications have reportedly led to DAZN demanding assurances over revenue should it go ahead with the deal. Meanwhile, BT is said to be keen to ensure its subscribers would have access to DAZN's services.
As these details continue to hold up any potential agreement, The Telegraph cited "one person briefed on the talks" as saying that BT planned to decide whether to sell to DAZN or partner with Discovery "by the end of the year".
Should Discovery be successful, it would come as a huge blow to DAZN. The sports streaming specialist's £600m (€705m) buyout had looked a done deal, with the Financial Times writing in late-September that it anticipated a deal was to be announced "within a month".
DAZN has been among the names in the conversation ever since BT first confirmed it was considering its strategic options for BT Sport in April 2021, with various other names, such as Amazon, Disney, and ITV, private equity players CVC and Silverlake, and even Rupert Murdoch's News UK all showing interest at one stage or another (BTwatch, #324 and #326).
For BT, finding a partner would go some way to relieving the financial pressure of high-profile rights bids and investments. Though BT Sport is said to be close to breaking even financially and is deemed to provide broader benefits by way of brand perception and loyalty, the necessary rights acquisitions are a heavy strain and compete for funding at a time when BT is prioritising 5G and fibre infrastructure build-out, business modernisation, its pension deficit, and investor returns (BTwatch, #296 and #324).