Simon Green, Head of BT Sport since its inception, set to leave this week.
BT Sport evolving as it prepares for Discovery tie-up.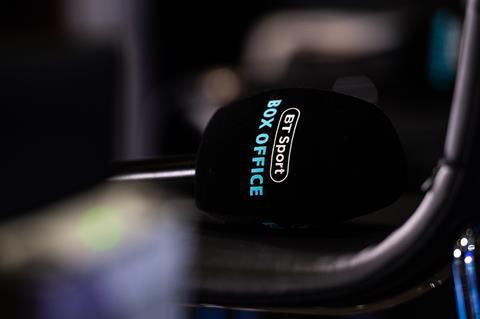 Green was first appointed to lead what was then BT Retail's BT Vision sports channel in 2012, with a vision to orchestrate growth at the Group's fledgling pay-TV operation.
In the years following, Green was the face of BT Sport's efforts to "build credibility" as a sports broadcaster, as he put it in 2013. In recent years, Green has become increasingly vocal, including on the operator's stance on rights acquisition (BTwatch, #238, #250, #315, and passim).
The changing face of Sport
Green's exit comes a year after another high-profile departure within BT Sport in that of Andy Haworth, then-Managing Director for Sports Rights & Commercial. A replacement was not named (BTwatch, #320). At the time, Haworth's move sparked talk of the pressure BT Sport management was under, with increased scrutiny of the financial performance of the business and the high costs of sports rights auctions.
In May 2021, however, attention turned to the future of BT Sport as a whole, with the Group confirming talks with investors in a potential sale or financial partnership for the broadcasting operation. In February 2022, Discovery entered "exclusive talks" with BT.
BT Sport is set to merge with Discovery's sports and entertainment offering to establish a new joint venture "later this year", said Chief Executive Philip Jansen. No update on the discussions has been given since they were announced (BTwatch, #332).
The merger will likely have an impact on BT Sport management. Jansen noted that one of the perceived benefits for the Group was "synergies on the cost line", for example.
Speaking at the Group's quarterly earnings call for the period to 31 December 2021 (Q3 FY21–22), Jansen sought to draw eyes to the "fast-evolving" content and TV business, with BT Sport's changed shape under the prospective Discovery partnership a key element of this evolution.

Joseph Purnell is a Staff Reporter for TelcoTitans, contributing telecoms news analysis since 2019 as part of the TelcoTitans Editorial team.