Chief Procurement Officer Cyril Pourrat flagged the importance of ESG compliance throughout the supply chain.
New procurement company BT Sourced set to enable transparency via digital tools: AI, big data, and machine learning on the cards.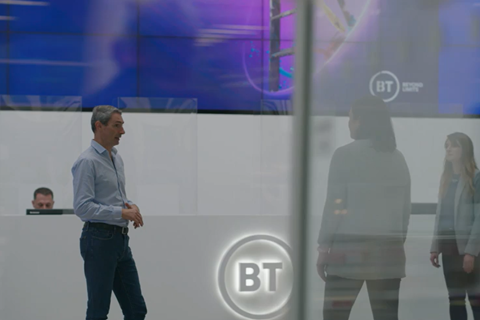 Cyril Pourrat, Chief Procurement Officer at BT, paid tribute to the environmental, social, and corporate governance (ESG) credentials at the Group and, specifically, at the soon‑to‑be‑launched BT Sourced procurement company.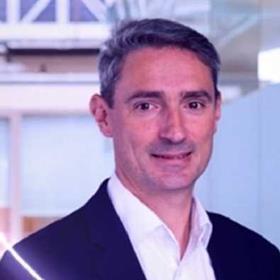 "ESG is very high on our agenda", Pourrat said, speaking at a sustainable procurement webinar hosted by procurement systems developer Fairmarkit. "But 69% of BT's carbon emissions are coming from suppliers, and we've got to zero in on that".
BT Sourced, the semi‑independent Dublin‑based procurement business Pourrat has masterminded, will take on the Group's buying responsibility across an array of goods and services when it launches in April 2021. It will utilise digital tools such as artificial intelligence, big data analytics, and machine learning to enable what it believes will be a "simpler, more digital, and more sustainable" procurement model.
In order to build a procurement company that can deliver on ESG requirements without losing out on any buying power, Pourrat emphasised the value of digital tools.
" There has to be a trade‑off between the absolute resources available and the need to actually walk the walk. That is why we are using digital a lot. "

— Pourrat.
Inevitably, however, there are challenges. Two were drawn out by webinar host and Fairmarkit Chief Executive Kevin Frechette: corporate alignment; and supplier compliance.
BT's ESG requirements are a set of standards that seek to make improvements on climate, diversity, transparency, and societal issues. Current targets outlined in the Group's Digital Impact & Sustainability Report include net‑zero carbon emissions by 2045, buying 100% renewable energy, and reducing carbon emissions in the supply chain by 29% by 2030 when compared to 2016/17 figures, targets BT is working with vendors to achieve.
The first challenge, Pourrat said, is not so much an issue at BT. He has been encouraged by the "enthusiasm" among the BT workforce to develop sustainable supply chains since he joined 18 months ago. Without going into specifics, Pourrat pointed to data analytics exercises currently underway as an example of efforts to ensure that "everything with a BT logo on it" complies with the Group's ESG requirements. BT Sourced, it appears, will take on this endeavour.
" The board are pushing us to do more. There is no issue with alignment. With the ExCo, with the board, it's much more about 'can you do more? Can you go faster as well?' That's the challenge. "

— Pourrat.
However, despite plenty of enthusiasm among internal teams, Pourrat lamented that he "wouldn't say that about all our suppliers".
Broadly, he categorised vendors' ability to comply with BT's requirements by their size: "big ones tend to already be aligned"; while "small ones are where you need to help them". For BT, this 'help' has come in the provision of contracts that "make it easy" — "use our contracts, use our methodologies, and we can be aligned together".
It also requires concerted education efforts, which BT is initiating. "The education we do internally we have to do externally too", said Pourrat.

Joseph Purnell is a Staff Reporter for TelcoTitans, contributing telecoms news analysis since 2019 as part of the TelcoTitans Editorial team.