Reports emerge that BT Global Services Belgium is planning to cut its staff by 25%.
Market changes and COVID-19 impact cited as key drivers.
Asset-light strategy apparently reaching Belgian shores.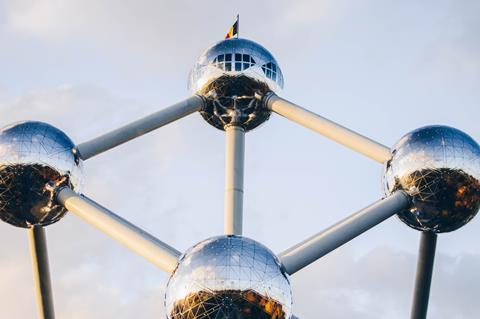 BT Global Services Belgium is said to be preparing to lay off 50–60 of its employees, representing around a quarter of its 218 staff.
The news — reported by La Libre, quoting union leader Dalila Maïzi, — continues restructuring and down-sizing across BT Global's footprint.
Maïzi, Permanent Secretary at union ACLVB, said that management had cited "development in the market" as a primary cause for the decision to commence the consultation process. Inevitably, the "corona crisis" was also blamed during a virtual special works council on 21 January 2021, in which the lay-off plan was announced to employees.
BT Global Services Belgium, headquartered near Brussels Airport, expects to finalise the restructure "by the summer", said Maïzi.
Another symptoms of wider challenges
Global's revenue took a substantial hit during the half-year to 30 September 2020 (H1 FY20–21), dropping 13%; while earnings before interest, taxation, depreciation, and amortisation (EBITDA) dipped 5%.
During the results' presentation, Group Chief Executive Philip Jansen referenced a "strategic decision on lower-margin businesses" as a contributing factor — an apparent reference to Global's international asset roll-back (BTwatch, #317). Distinct figures for the Belgian operation are not available.
Lay-offs at the Belgium office may not be completely unexpected, given Global's efforts to slim down elsewhere. Neighbouring BT Services France, for example, was formally sold in early-November 2020 (BTwatch, #311, #316, and #317). That added to European divestments in Germany, the Netherlands, and Spain over the past three years, as well as 2020's Latin America and Saudi Arabia exits, and underlined efforts being made by the division to focus on "global, not national, solutions".
Further asset sales are unlikely however, beyond a previously flagged disposal of elements of the BT Italia business, with Global CEO Bas Burger indicating at a recent industry briefing that the division's sell-off business was now done.

Joseph Purnell is a Staff Reporter for TelcoTitans, contributing telecoms news analysis since 2019 as part of the TelcoTitans Editorial team.