Group abruptly severs ties with longstanding partner Sekunjalo, but is under pressure to remain compliant with the country's black economic empowerment agenda.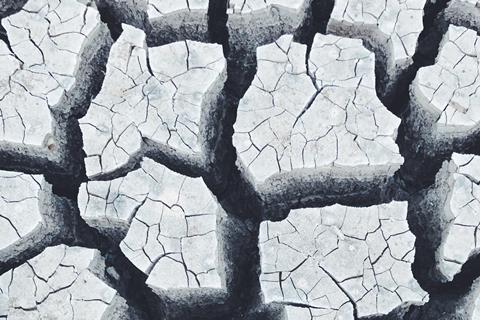 BT Global is on the lookout for a new solution for its business in South Africa after its relationship with local partner the Sekunjalo Group appeared to come to a sticky end.
The somewhat complex situation was widely reported in local media when BT indicated that it had "initiated the process of terminating our relationship with the Sekunjalo Group. We will be exploring alternative options to meet our [black economic empowerment] BEE obligations".
A BT Global spokesperson told TelcoTitans that it made the move after a "misrepresentation of facts to the Standing Committee on Finance made by representatives of the Sekunjalo Group". The spokesperson also noted that BT has corrected the misrepresentation of facts.
In a further clarification of the situation, the spokesperson said the facts relate to the 2017 listing on the Johannesburg Stock Exchange (JSE) of Ayo Technology Solutions, a subsidiary of the Sekunjalo Group via African Equity Empowerment Investments (AEEI).
"BT was not aware of, nor in agreement with, the assumptions made in the pre‑listing statement. This has left us with no other option but to correct the record and terminate the relationship with Sekunjalo", the BT Global spokesperson said.
It is not entirely clear to what BT has specifically objected. A report in Business Maverick, which quotes a BT spokeswoman, indicates that the problem relates to elements of presentations by representatives of the Sekunjalo Group to the South African Parliament's Standing Committee on Finance in March and May. "For legal reasons we are unable to elaborate further", the spokeswoman was reported to have said.
BT indicated that a number of possibilities are being explored, and suggested that there is a grace period before it is required to come up with a new solution to meet BEE obligations.
Long in the making
The entire saga can be traced back to 2008, when BT sold a 30%‑stake in its South African unit to Sekunjalo Investments, a black‑controlled investment company, in a bid to secure more government work (BTwatch, 2008.10–11).
At the time, Sekunjalo was described as the country's most high‑profile black empowerment group and was expected to enable BT South Africa to comply with the Broad‑Based Black Economic Empowerment (B‑BBEE) agenda.
The 2017 pre‑listing statement for Ayo Technology includes several references to BT and indicated that it would acquire the 30% stake held by Sekunjalo. In 2018, it was reported that this transaction was carried out for a payment of ZAR 990m (€59.9m/£51.5m). However, it seems that the transfer to Ayo Technology never took place.
The Sekunjalo Group has been much in the media in recent months, and not for good reasons. According to ITWeb, the group has been facing "multiple challenges on several fronts, including how it received funding from the Public Investment Corporation [PIC]".
When Ayo Technology listed on the JSE in December 2017, the PIC invested ZAR 4.3bn in the IT specialist. A 2019 BloombergQuint report said this valued Ayo at ZAR 14.8bn even though its assets were estimated at ZAR 292m.
Sekunjalo was established in 1996 and is controlled by businessman Iqbal Survé. According to a report by News24, Survé gave what was described as two "combative" performances before the oversight committee on finance in March and May.
The focus of the meetings was on the report of the Mpati commission of inquiry into the PIC, and moves by the state asset manager to recover funds it invested in companies within both the Sekunjalo and Matome Maponya Investments (MMI) groups.
BT currently serves around 100 customers in South Africa, as well as multinational corporations with operations in the country. It does not provide revenue figures at country level.


Anne Morris is a freelance journalist, editor and translator. She has been working as a reporter and news analyst for TelcoTitans and Market Mettle since 2016.