Procurement function seeking "relevance" by addressing "huge legacy" of aging IT, and reliance on Excel.
Calculating spend with individual suppliers was long-winded.
Quick-fire info seen as increasingly important amid COVID-19 and Brexit disruption.
BT's procurement function talked up a deployment of artificial intelligence-infused analytics software from "spend intelligence" player Suplari, as part of a broader push by the department to speed up decision-making and reduce reliance on creaking IT systems.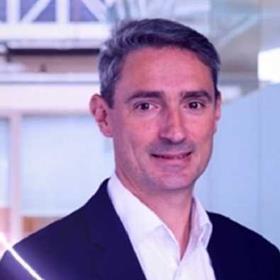 Group Chief Procurement Officer Cyril Pourrat said the new tool was helping his unit — which oversees BT's £13.8bn (€15.2bn) annual spend on third-party goods and services — access purchase data much more quickly, and in doing so become "more relevant to the business".
BT's procurement tools are understood to have been left largely unchanged for more than a decade, prior to Pourrat's arrival at BT from Sprint in 2019 (BTwatch, #308), and his comments suggest a refresh was well overdue.
He said drawing out numbers on the telco's purchases — for outlay with a specific supplier, for example — was a long-winded process involving navigation of the operator's "huge, huge legacy".
Remarkably, he indicated BT relied on 35 separate sources of spend-related data, which when gathered together required cleaning and loading into an "old-school database" — an exercise that would apparently take two weeks. Querying that database would also require patience, necessitating a 20-minute wait for extraction of an Excel spreadsheet and then distillation of relevant numbers into a pivot table. "It was taking us a good hour to just to know how much money we were spending with Cisco", said Pourrat.
Now, the querying part of the process is said to have been significantly accelerated — "with Suplari, we've got the answer in two clicks", claimed the CPO.
New tech, new thinking
It was stressed that the Suplari tool, and wider digital transformation, will help the procurement function become more strategic in the way it operates — for example, when drawing up approaches within categories — and increase "traction" within the wider BT business.
Pourrat said he considered the procurement department to be the "sales force of the bottom line". "We're selling our capacity to buy something", he said.
Elsewhere within BT, the new system is said to be used by BT Global account teams to track spend by customer and assess contract profitability. There have also been discussions about extending the tool to BT's indirect channels management function.
Pourrat is radical reformer
Pourrat's comments came during a recent Sourcing Industry Group webinar, focused on how he has been seeking to shake up BT's buying function since his appointment.
Beyond the Suplari deployment, his key moves have included the creation of BT's Digital Procurement Garage, set up to gestate ties with smaller, high-tech players that can improve how the telco identifies and manages suppliers (BTwatch, #313). Partners flagged by BT so far have included:
New York-based macro risk consultancy PRISM.
Fintech player Paid, whose platform enables freelancers and small businesses to speed up invoice settlement, while also offering automated task handling for enterprise buyers.
SourceDogg, a supply chain management software provider.
Cambridge University spin out Versed AI, whose software is being used to help BT identify new suppliers.
More recently, BT has flagged a radical — and somewhat contentious — plan to shift procurement operations to Dublin (BTwatch, #313). The step comes despite (or perhaps partly because of) the uncertainties surrounding trading conditions after Brexit, concern from union Prospect, and the question of how off-shoring procurement can be squared with BT's claim to be a national champion when it comes to infrastructure and digital services.
Nonetheless, it demonstrates Pourrat's belief that dramatic change is required in the function, and the rapid, high-profile digital transformation that he is advancing at the previously somewhat anonymous department.
Transformation is timely
BT's ability to quickly conjure up insightful and actionable data on its procurement and supply chain has been in the spotlight during the COVID-19 pandemic, with the crisis necessitating close monitoring of vendors and supply lines for potential disruption to stock availability. Tony Roy, Senior Manager of Risk, Governance & Sustainability at BT, recently said the Group was monitoring the status of 450 "critical" suppliers and his team were regularly presenting assessments to the Group's top management during the initial phase of the pandemic. In tandem, BT is continuing to consider supply chain resilience implications related to Brexit (BTwatch, #316). Pourrat stressed that the coronavirus crisis had increased the need for "near real-time" spend data for risk management.
BT tapping SAP to buy better
The Suplari deployment comes amid a deeper, longer-running IT revamp across BT's finance operations.
Like many of the telco's departments, the procurement function has flagged that it is seeking to modernise its operations and improve efficiency through digital technology, and has made reference to being on a "three year transformation journey", extending from "source to pay". Internally, the scheme is said to be dubbed the Making Finance and Procurement Brilliant programme.
The Group flagged earlier in 2020 that it was working with SAP to transform various corporate functions, including finance, procurement, and workplace management. Within that, it is both implementing SAP's "full" Ariba supplier management suite and consolidating enterprise resource planning systems onto SAP S4/HANA, seemingly with the aim of enabling a more joined-up platform for financial data. There have been indications both systems will go live in 2021 (BTwatch, #309).
SAP was also recently revealed to be helping BT address weakness in governance and compliance systems (BTwatch, #313).

Richard Agnew is Group Editor at TelcoTitans.