Eight NHS clinicians will aid BT in development of its healthcare solutions.
Latest in a string of moves showcasing the telecom's healthcare ambitions.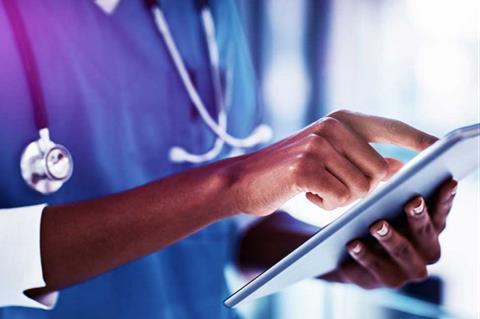 BT further outlined its healthcare aspirations with the formation of a Clinical Advisory Board.
The Board will be made up of eight NHS clinicians charged with driving the growth of BT's new and upcoming healthcare solutions. The new body will help ensure the solutions are "fully trialled, tested, and embedded with direct feedback from NHS colleagues before they are deployed".
As part of its initial announcement, BT has appointed Dr Peter Ingham, Dr Michael Quinn, Professor Ann-Marie Cannaby, Dr Sandeep Bhansal, and Dr Mateen Jiwani to the board, with more to follow in the New Year. Its immediate priority will be supporting BT's Enterprise unit on its wider healthcare strategy, ensuring that its plans and solutions are scalable.
BT CEO Philip Jansen has been underlining ambitions to push into the health sector since the start of the pandemic. In early-2021, he signalled intent to develop tools that can be delivered by BT and applied in an NHS setting, an area in which the Group is looking to develop growing revenue streams (BTwatch, #324).
December has proven a key month for Jansen in delivering on this long-term objective. The formation of the Clinical Advisory Board represents BT's third healthcare-related move this month.
Last week, the telco joined the Health Tech Alliance, collaborating with the NHS and industry peers as they work to identify "opportunities for health tech innovation". The operator expects membership in the Alliance to act as an avenue to provide "technologies, devices, and diagnostics" services to the NHS.
On 1 December, it also joined The Kings Fund — a health and social care think-tank — to "connect, collaborate, and contribute" to the charity's insight and expertise programme.
In September, BT Group established a new innovation unit — BT Digital Healthcare —focused on research and product creation in the e-health and wellbeing space.
Professor Sultan Mahmud, Healthcare Director, BT Enterprise, said the digital transformation of the NHS is "critical" for its long-term sustainability.
Mahmud was named Director of Healthcare in early-2021. He was brought in from the NHS in May to "remedy some of the familiar challenges the NHS estate has with interconnectivity", he said at the time. His appointment capped a number of other health-related changes within BT Enterprise at the beginning of the year (BTwatch, #325).