BT Digital boss Harmeen Mehta wants to expand use — and customisation — of India digital talent pool to drive transformation at operator.
Exec indicates previously mooted recruitment push will happen "in the coming months" and see "thousands" of new hires brought into BT's local hubs.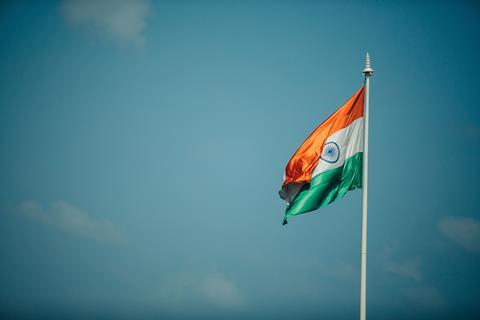 BT Chief Digital & Innovation Officer Harmeen Mehta has indicated the telco is set to push forward with plans for a major ramp-up of its Indian presence, in support of her transformation agenda.
Speaking during last week's India Global Forum, Mehta emphasised the country's position as a "very, very important" and historical base for BT, and reiterated the operator's plans to tap "a lot more" into its digital skills market (BTwatch, #328 and #331).
The former Bharti Airtel executive — recruited in 2021, to bring modern, TechCo-style practices and culture to BT — signalled the operator will add "a few more thousand" staff to its near-12,000-strong Indian headcount in the coming months.
" For us, India is very, very intrinsic, and in fact I was there just a few weeks back, kicking off an entire revitalisation of our new strategy: what we are going to do, how we are going to accelerate the company, and how we are going to invest much more over there as well. "

Mehta.
Not only volume
During a fireside chat-style session, Mehta sought to send a "very strong message" to the British and Indian governments to make it easier for their corporates to do business together.
With negotiations continuing over a post-Brexit India–UK Free Trade Agreement, Mehta called for talks to focus on ways to make it easier to tailor technical skills development in India to the "context" of customer needs in the UK. "It's putting… a kind of a UK lens around some of those skills. That would really help the corporate world leverage a lot more", she noted.
Mehta estimated that BT is directly or indirectly employing close to 30,000 people in India, when factoring in IT partners and contractors, and the Group now has a presence in eight Indian cities. She also revealed the telco's base in Bangalore was now her BT Digital unit's largest hub globally.
" I'm amazed at the digital talent that is available [in India], and I feel that it is unlocking a large part of the digital potential in several countries around the world, and definitely for the UK as well. "

Mehta.
BT reorganised its Technology division in 2021, and has since been indicating that it is looking to scale up its Indian technology operations — to support Mehta's digital agenda and speed up delivery of new services and capabilities to its Consumer, Enterprise, and Global customer-facing units.
Mehta did not touch on how the shift could affect BT's partner ecosystem, although there have been previous indications that Indian IT outsourcers could lose out as BT — like many other telcos — seeks to ramp up digital activity in-house.