Sultan Mahmud brought in to lead on NHS partnership and estate digitalisation, drawing on experience as innovation guru in NHS Trusts.
Strategy & Transformation team appointments at Consumer.
Ex-Vodafone exec appointed Group Treasury Director.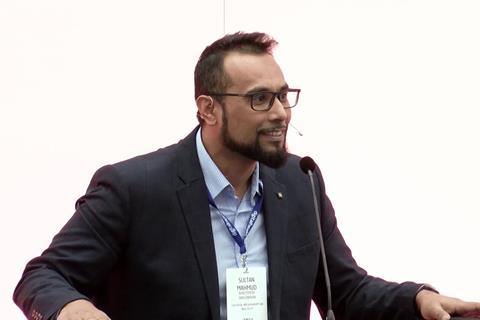 Group
Andrew Binnie, formerly Vodafone Group Deputy Treasurer, was appointed Treasury Director at BT Group. Binnie spent two decades at Vodafone in various financial roles including Head of Financial Planning & Analysis and Mergers & Acquisitions Executive. BT's Treasury Director role had been subsumed into Neil Harris' remit as Director of Tax, Insurance & Pensions since September 2020, when then-Treasury Director Leslie Winnister was arrested on a murder charge.
Consumer
Joanna Pacholec joined BT Consumer as Strategy Director. She was formerly Senior Manager for Strategic Development at Discovery, where she led growth initiatives for pay-TV proposition Discovery+ in the Europe, Middle East, and Africa region. Claire Chambers also joined Consumer's Strategy & Transformation team as Head of Strategy. Most recently, Chambers was Strategy Manager at British Airways.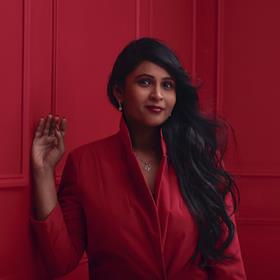 Bhagya Reddy was named Director of Data Engineering at BT Consumer. She has joined from QuantumBlack, a data analysis and visualisation specialist, where she was Principal Data Engineer.
Enterprise
Katherine Beadle joined BT as Director of Central Government. She was formerly Executive Client Director for the Cabinet Office and Ministry of Defence at Sopra Steria, consulting, digital services, and software development provider.
Tim Loxley, Director of Strategic Major Corporate Accounts at BT Enterprise, left the Group after 15 years. He said he will be taking a break before starting "the next chapter" externally.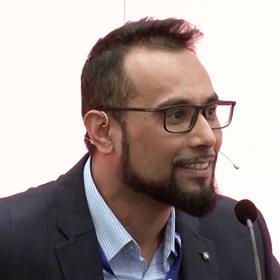 Sultan Mahmud was named Director of Healthcare at BT Enterprise, moving from his role as Chief Innovation, Integration & Research Officer at Royal Wolverhampton Hospitals National Health Service (NHS) Trust. He said that joining BT was "hugely appealing" because of the Group's potential to "remedy some of the familiar challenges the NHS estate has with interconnectivity". In the role, he aims to "strengthen" the operator's partnership with the NHS. Mahmud's appointment compounds recent indications from BT Group that the healthcare vertical, and the NHS account in particular, is of growing strategic relevance. Chief Executive Philip Jansen underlined his ambitions for the sector earlier this year, and a handful of recent appointments to health accounts at BT Enterprise have filled out the team.
Global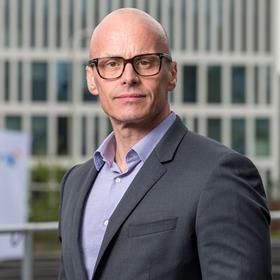 Thomas Duecke was appointed Managing Director (MD) of Operations & Transformation at BT Global, a pivot from his previous role as MD, Design, Delivery & Service Operations. Duecke has held a number of senior positions at BT Global since he joined as Transformation Director 15 years ago.
Helene Ghosh, BT Global Human Resources Director for Commercial, was handed an expanded remit. She now covers Commercial and the TLSBS unit (Technology, Life Sciences & Business Services).
Openreach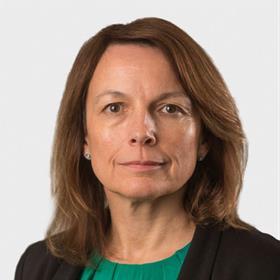 Openreach Independent Non-Executive Director Liz Benison was appointed Chief Executive for UK & Ireland at facility management partner ISS. To take the role, she left transportation services provider Arriva Group where she was MD, Mainland Europe.
Alwyn Frank joined Openreach as Director of Partner Management. He was previously Managing Consultant at Capita Procurement Solutions.
Maxine Goff was appointed Director of Internal Communications at Openreach, a change from her BT Group role as Head of Employee Experience Communications.
Dane Yeo joined Openreach as Head of Brand & Marketing. She was previously Senior Strategic Partnership Manager at utilities provider British Gas, where she led partnerships with clients such as Lloyds Banking Group, Nationwide, and Sainsbury's.
Alumni
Andy Haworth, formerly MD for Sports Rights & Commercial at BT Consumer, was named Director of Strategy at The Premier League, England's top-flight football division. Haworth left BT at the end of 2020, and is credited with being a key contributor to BT Sport's strategy since its 2013 inception. He left before reports emerged about a potential stake sale, and before negotiations began for broadcasting rights renewals for the league (BTwatch, #320 and #324). A replacement has not yet been named at BT, five months on.
Former BT Enterprise CEO Gerry McQuade was named Non-Executive Director and Chairman at Forensic Analytics, a company that handles digital forensics evidence. He was replaced at Enterprise by Rob Shuter in February 2021.
Mikoto Anzai was named Director of Partners & Alliances at Telstra Americas, the Australian telco's North American enterprise arm. Until March last year, Anzai was Director of Wholesale & Strategic Alliances for BT Americas, where she focused specifically on Latin American markets.

Joseph Purnell is a Staff Reporter for TelcoTitans, contributing telecoms news analysis since 2019 as part of the TelcoTitans Editorial team.