Shuter gets lined up for a BT Enterprise takeover after outgoing McQuade takes his leave.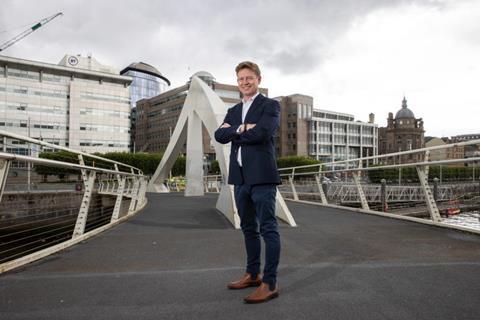 Group
Jim Davies was appointed Director of Procurement Finance at BT Group. He previously covered Investor Relations & Corporate Finance for BT's mergers and acquisitions.
BT Senior Finance Lead for Acquisition & Trading Dayan Gulrajani was appointed Head of Commercial Acquisition Broadband Trading for the Group.
Danyelle Holmes-Lewis was named Head of Early Careers for Group. She was previously Talent Acquisition Lead for BT Consumer. She has also taken up a Diversity & Inclusion lead role for Group.
BT named Pritti Patel interim General Counsel Company Secretarial, with Patel having left her position as Corporate Governance Legal Director at the Group.
Consumer
Chris Cotterill, Head of Marketing at Plusnet, switched to EE as Head of Demand Generation Campaigns. He had been with Plusnet since 2006 and held a number of roles including Head of Brand & Customer Marketing.
Enterprise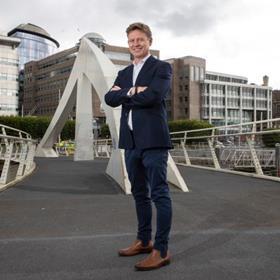 Enterprise named a new Director for its Scotland business at a key time for the country, and a new CEO gets lined up for January.
Alan Lees was appointed Director of Scotland at Enterprise. The role, similar to other sales roles Lees has held over the past 20 years across BT Group, will give him responsibility for building critical contracts in Scotland while it recovers from the coronavirus crisis. "As a critical enabler, we are doing all we can to support our partners in both the public and private sectors", Lees said on his appointment. He also pointed to plans to develop BT's relationship with the Scottish government, seeking to stress that the operator's "values align with the strategic plan" for the country. Lees is also Chairman of the BT Regional Board for Scotland, overseeing the wider role of the operator in the nation.
Jon Oliver swapped Openreach for Enterprise, keeping the same title as Head of Sales. He had led a team in Customer Network Solutions at Openreach for the past year, and has had various other roles within BT, including a seven-year stint as Managing Director for BT Local Business.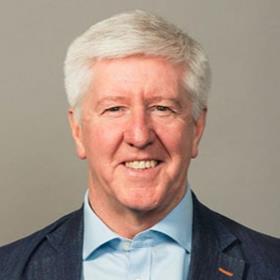 Rob Shuter will take over as Chief Executive (CEO) at Enterprise in January 2021 after incumbent Gerry McQuade steps aside. The scheduled arrival will coincide with McQuade's retirement from BT, expected in the near future, Group CEO Philip Jansen said. Jansen also gave a taste for what to expect from Shuter's introduction: "Will we want to go harder in certain areas? Faster in certain areas? Definitely".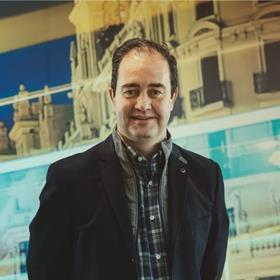 Global
Following the sale of Global's domestic Spanish operations (BTwatch, #313), former Chief Operating Officer Juan Diego Barrado was appointed Chief Technology Officer (CTO) at Evolutio, an IT service provider formed from the former BT assets. He took the role from co-founder and now-Chief Technologist Laura Vetter. Evolutio is led by former BT Iberia CEO Jacinto Cavestany.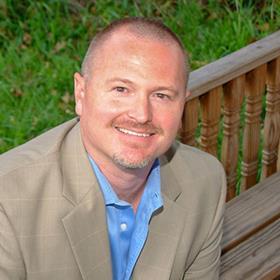 Former Vice-President (VP) for Wholesale Banking & Payments Scott Cain left Global after 13 years, to join Santander. He was appointed IT Infrastructure Executive at the bank's US business. At BT, Cain held various VP positions around Global, including a stint as Chief Architect and CTO for the Consumer Packaged Goods sector.
Larry Stone stepped away from his position as Chairman of BT's India business. He is now "open" to non-executive and advisory roles. The news came shortly after MD of IT Rachael Higham's reach was expanded to cover Asia.
Alumni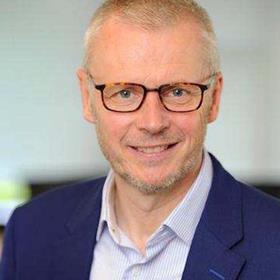 Jersey Telecom (JT) brought in former BT, Ericsson, and Telefónica man Martin Harriman as one of two new Non-Executive Directors. Harriman spent two years as a General Manager at BT until 2001, and has since taken several executive positions across the telecoms ecosystem, including a stint as Group Vice-President at Ericsson and Global Managing Director of Consumer Internet of Things & Digital Home at Telefónica Group. He is currently Non-Executive Chairman of Community Fibre, the London-centric full-fibre operator.

Joseph Purnell is a Staff Reporter for TelcoTitans, contributing telecoms news analysis since 2019 as part of the TelcoTitans Editorial team.