BT continues Digital refresh: Group Data & AI Solutions unit further fills out with Groth joining to lead partnerships. Weston picks up Transformation Performance remit at Global.
Chet Patel takes Americas MD spot at Global, with Vanderick holding fort as MD, Commercial.
James Lilley to drive all-IP for Openreach in the lead up to the PSTN switch-off.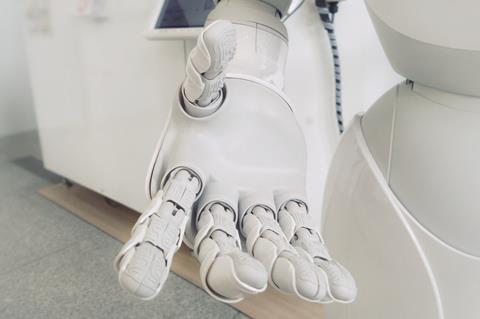 Group
David Groth was named Director of Data Management & Partnerships for Group Data & Artificial Intelligence (AI) Solutions. He was previously Director of Group Strategic Partnerships, helping lead the Group's network edge strategy and strategic partnerships with Amazon Web Services and Microsoft. The Data & AI Solutions function has been expanding in the past year in an effort to tap the Group's vast stores of data and apply AI to develop commercial offerings (BTwatch, #319). In the new role, Groth reports to Adrian Joseph, Managing Director (MD) of Data & AI Solutions. The unit sits under the central Strategy & Transformation corporate unit, currently led by Michael Sherman, who will be succeeded by Chief Digital & Innovation Officer Harmeen Mehta from March as BT prepares to launch a new Digital division, under Mehta's leadership, from April (BTwatch, #320).
Bob Rodriguez joined BT as Vice-President (VP), Network Procurement. He was Director of Network Procurement & Strategic Sourcing at US operator Sprint before it merged with T-Mobile US in 2020.
Technology
Janine McKelvey was named General Counsel for BT's newly-formed Digital function, a slight change from her previous position as General Counsel and Group Data Governance, Privacy & Ethics Officer.
Consumer
Damon Fossey, Director of Leadership, Learning & Talent at BT Consumer, was named Human Resources (HR) Director for Consumer Corporate Functions. The role means he is responsible for talent and performance across BT Consumer, and drives leadership development in the senior executive team. He is also HR lead for the Simplify digital transformation programme.
Robert Purdy was appointed Director of Consumer IT, a change from his post as Director of IT Centres of Excellence at BT. Purdy joined the Group in 2009 after time at Telefónica Ireland (before its takeover by Three Ireland) and at Orange UK (now part of EE).
Shannon Thompson took a direct promotion to become Head of Brand Strategy & Planning for BT and EE. She was previously BT and EE Brand Lead, covering marketing strategy and brand planning.
Enterprise
Emma Dennard swapped BT Global for BT Wholesale. The former Head of Global Mobility Sales was named Client Director, focusing on Mobile Network Operator accounts for the BT Enterprise unit.
Steve Haighway re-joined BT as Operations Director at BT Enterprise, within the Corporate & Public Sector division. He worked at BT Global Services in 2011, as Director of Business Improvement for the Defence Sector. Most recently, he was Chief Operating Officer for Europe at enterprise AI solutions provider IPsoft (now Amelia).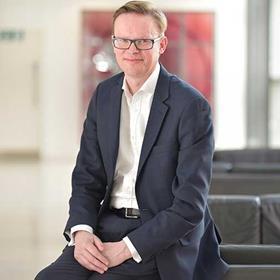 Simon Haston, Chief Technology & Innovation Officer for Regions and Devolved Government at BT Enterprise, was added to the newly-created Strategic Advisory Group at the Scotland 5G Centre (S5GC). He was one of six industry experts to join the Group, alongside fellow telco veterans Mike Short, 30-year Telefónica executive and current Chief Scientific Advisor for the Department for International Trade, and Martyn Wallace, former Head of Digital Sales at Telefónica UK's Enterprise division and current Chief Digital Officer for Scottish Local Authorities.
Global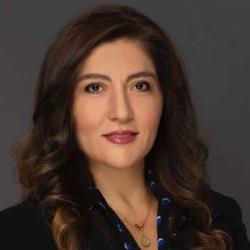 Rasha Hibri left Global and was named Chief Financial Officer (CFO) at Clinton Health Access Initiative. Until November 2020, she was CFO for BT Global's Middle East, North Africa & Eastern Mediterranean region. Ahmed Hamzawy, General Manager and Head of Sales & Business Development of the same region, also left the Group. He was named Senior VP (SVP) of Business Development as Dubai-based telco du. The departures follow a period during which BT has reduced its presence in the Middle East with the sale of BT Al-Saudia, and closure of its office in Abu Dhabi (BTwatch, #313).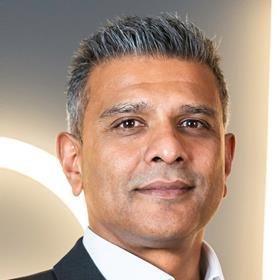 Chet Patel was appointed Chief Commercial Officer and MD for Americas at Global, reporting to Chief Executive (CEO) Bas Burger. His previous position, MD for Commercial at Global, was filled on an interim basis by Tomas Vanderick. Vanderick was formerly Director of Contract Management and is in a 15-year stint at BT, most of which he has spent in the Benelux region, including two years as Chief Executive of BT Benelux & Nordics.
Global named Rick Weston Director of Transformation Performance, a role that makes him responsible for planning and monitoring the unit's transformation agenda and investment decision-making. He was formerly Senior Finance Business Partner for IT Delivery.
Openreach
James Lilley was appointed to lead Openreach's migration from analogue to digital voice services as Director of All IP. He will direct the transition for around 15 million customers from legacy services ahead of the Public Switched Telephone Network shut-down in 2025. Lilley was previously General Manager for Service & Infrastructure Products at BT Wholesale.
Alumni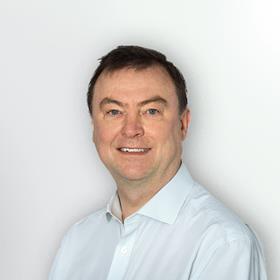 Angus Flett, CEO at data infrastructure specialist Smart DCC, was named Non-Executive Director at Jersey telco JT Group. He was formerly Vodafone Global Enterprise SVP for Business Products & Service, and before that was MD for Customer Service & Customer Relationship Management at BT Wholesale. He left BT in 2013.
Noel Hamill, MD for Marketing at EE until mid-2017, was appointed Chief Marketing Officer (CMO) at software provider Confirmit. Prior to the move, he was Chief Commercial Officer at smart healthcare specialist Prevayl. Aside from EE, Hamill has also spent time at Three UK, as Director of Customer Propositions, and at Vodafone Hutchison Australia (now TPG Telecom) as Consumer CMO.
Justin Leese, former Director of Strategy & Business Planning at Openreach, was named Chief Technical Operations Officer at Cardiff-based broadband operator Spectrum. Leese, who was most recently Programme Director for the UK government's Building Digital UK programme, left Openreach in 2017. He also spent five years at Ericsson, supporting EE's initial 4G launch.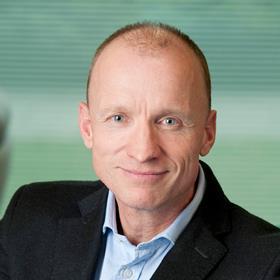 EE's former CEO Olaf Swantee was appointed to Vodafone Group's Board of Directors (Vodafonewatch, #194). He will move into the post in July 2021, subject to shareholder approval. He joined EE in 2011 and was at the helm for five years, leading up to BT's 2016 acquisition of the operator. Swantee is also currently Executive Chairman of Openreach challenger Community Fibre, a London-based full-fibre operator seeking to connect one million premises by 2023 (BTwatch, #315).
Former BT Global General Counsel and SVP, Government Relations, Kristen Verderame was appointed VP Government Relations at NetApp. She had been Government Relations Advisor since 2018 at the cloud data services provider. Verderame left BT in 2008 after a decade at the Group.
Ecosystem
Dan Chillcott was appointed Head of the BT & EE Customer Team at Ericsson. He has joined the kit maker from Ciena, where he spent a decade leading accounts including that of BT Global and Vodafone Global Enterprise.

Joseph Purnell is a Staff Reporter for TelcoTitans, contributing telecoms news analysis since 2019 as part of the TelcoTitans Editorial team.