Ex-CEOs at BT Germany, Global Solutions, and Ireland appointed in new positions.
Leadership change at ex-BT Ventures units.
New legal roles across the Group.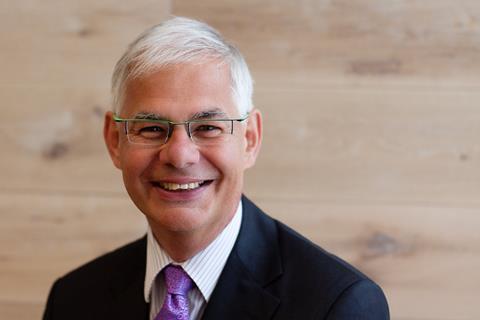 Group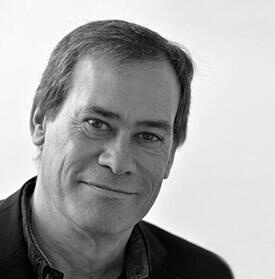 John Ware was named Head of Directories & BT Phone Book Editor-in-Chief, leading the phone book's physical and digital editions. He was previously General Manager at BT Redcare for Fire & Security, responsible for taking Redcare on a "transformation journey", refreshing the brand and building the portfolio, he said. BT Redcare, which formerly sat under BT Enterprise's Ventures department, now floats independently from BT Enterprise following the recent disbanding of the division's Ventures department (BTwatch, #313 and #314).
Leeanne Whaley was named Transformation Director for Legal & Company Secretary at BT. She was previously Legal Director at BT Procurement, Partnering & Product within BT Enterprise.
Technology
Alexandra Rowland was named Director of Human Resources, Service Platform & IT Security at BT. She joins from Barclays Investment Bank, where she was HR Director for Corporate Bank. BT's Service Platforms business is in the midst of a major business simplification programme detailed by TelcoTitans in October 2020.
Consumer
Luke Buxton was named Head of Connected Life & Gaming at BT/EE. Previously he was Head of Home & Innovation at BT Consumer. BT Consumer has apparently increased its interest in the gaming vertical. BT and EE customers are, as of 10 November, able to purchase the new Xbox consoles directly from the operator. Similarly, earlier this year BT Consumer flagged a deal with Google to become a distribution partner for its Stadia gaming platform.
BT Consumer's Commercial Acquisition & Promotions Director Alex Cornett was named Mobile Propositions Director.
John Eccleston was named Head of Regulation & Policy, Consumer Marketing, at BT. This marks a slight change from his previous remit as Head of Regulation Policy & Implementation at EE.
BT Mobile Trading Manager Calum Page was named Head of Acquisition Trading for Mobile.
Adam Hayes was named Head of Propositions for Broadband at BT, a slight change from his previous position as Head of Propositions for Fixed and Connected at EE.
Enterprise
Darren Farmer was named Director of Business Development, Public Sector at BT, seeing a promotion from his previous position as Account Director. He joined BT from Vodafone Global Enterprise in 2017 and has also spent time at TalkTalk Business, Telefónica UK, and Verizon Enterprise Solutions over the past two decades.
BT named Mark Johnson Head of Contract Management for North, Midlands, Scotland & Health, a remit that covers the operator's major corporate and public sector contracts. Prior to the appointment, he was Contract Delivery Director for BT's National Health Service (NHS) account, responsible for the NHS' Health & Social Care Network.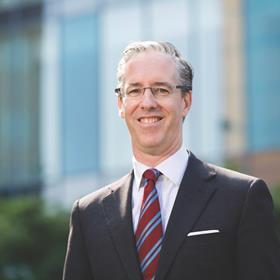 Colm O'Neill was named Partner at consultancy KPMG Ireland, where he will focus on energy, utilities, and telecoms. He was previously Managing Director for Major & Public Sector at BT, and was formerly Chief Executive (CEO) at BT Ireland.
Jack Porter was appointed Client Partner for BT's Nestlé account. Formerly, Porter was VP of Digital Transformation.
Former Business Director Tracy Richardson was named Head of Business Management at BT Ireland.
Mike Steel, formerly Head of Business Development & Client Director at BT Agilemedia, left the Group. BT Agilemedia, a venture launched in 2003, provides the tele-voting systems for TV competitions such as Britain's Got Talent and the X-Factor.
Global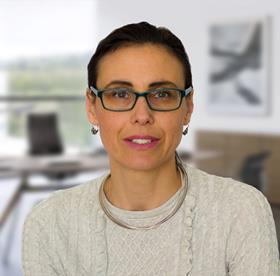 BT Global appointed Stina Crosbie Senior Legal Counsel. She was previously a Director at intellectual property advisory business Emblem Advisory.
Also in the area of legal, Dave Hart was appointed Legal Director for BT's Legal, Regulatory, Governance & Compliance teams across the AMEA region (Asia Pacific, Middle East & Africa). He was Transformation Director for BT's Legal & Company Secretary function prior to the switch, and has been replaced in that role by Leanne Whaley (see above).
Rustum Rau was named Legal Director for Americas & UK, drawn from his previous role as Legal Director of Corporate & Public Sector. Rau has also been Chief Counsel for BT Group in the past.
Stephan Schmidt was name Regional Account Director for Europe & UK at BT Global, working on the division's account with the "world's leading logistics company". Previously, he was Account Director & Sales Lead in Asia and Europe for BT's contract with an unnamed integrated energy and chemicals company.
Former Global Sales Account Director Damion Selway was named Head of Inside Sales for UK & Banking and Financial Services at BT Global.
Alumni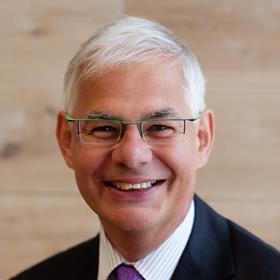 Andy Green, former CEO of BT Global Services, was named Chair at New Zealand-based software solutions provider Gentrack Group. Green is also a Non-Executive Director at Airtel Africa and the UK's National Infrastructure Commissioner, among other roles.
Former CEO of BT Germany Jan Geldmacher joined the Board of Directors at chip-maker Cornami. Currently Operating Partner at SoftBank Group, Geldmacher was previously President of Sprint Business (when controlled by Softbank), and before that CEO at Vodafone Global Enterprise (Vodafonewatch, #147).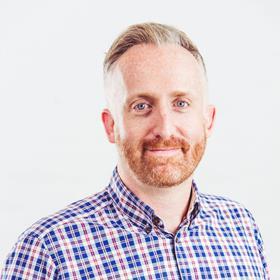 Tom Lawson was named CEO at tech consultancy Opencast Software, where he was previously Head of Corporate Development. Prior to joining Opencast, Lawson was Account Director at Capgemini Invent, and was until 2010 Programme Manager for BT Global Services' ICT transformation project in the Scottish government.

Joseph Purnell is a Staff Reporter for TelcoTitans, contributing telecoms news analysis since 2019 as part of the TelcoTitans Editorial team.