Jan du Plessis relinquishes chairmanship after four years, Ian Cheshire emerges as potential successor. Former Chairman Michael Rake also seeks a change after stepping down from his Huawei UK posting.
Sherman understudy Johanna Lim leaves for Amazon.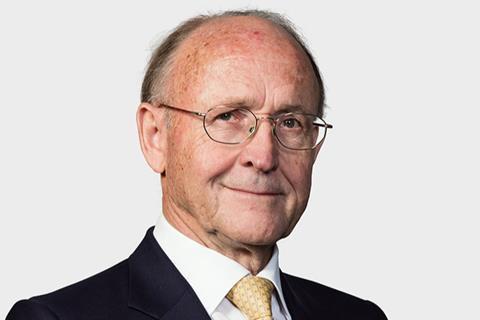 Group
BT Chairman Jan du Plessis is to leave the post after four years. In a statement on 1 March 2021, he announced he is stepping back from FTSE companies after 17 years to "focus on other interests". He was appointed Chairman in 2017. During his BT tenure he replaced the Group's Chief Executive (CEO), with Gavin Patterson being succeeded by Philip Jansen, and is said to have focused on repairing BT's relationship with UK regulator Ofcom. Sir Ian Cheshire, who was drafted in as a Non-Executive Director last year, has emerged as an early frontrunner to take du Plessis' seat, according to the Financial Times. With du Plessis currently chairing BT's Nominations Committee, BT Senior Independent Director and former Centrica CEO Iain Conn will lead the search for a successor. Full analysis will follow in the coming issue of BTwatch.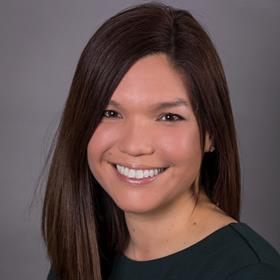 Johanna Lim, Director of Strategic Partnerships at BT, left the Group to join Amazon as Director of EU Corporate Business Development. Lim spent a year-and-a-half at BT as part of the Strategy & Transformation senior leadership team under Michael Sherman, who as of 1 March 2021 has been succeeded by Harmeen Mehta. Lim was supported the Group's One BT partnership and alliances approach, headed by Managing Director for Business Transformation, Strategy & Transformation Johnny McQuoid. Amazon has drawn several high-profile telco figures into its ranks in the past year, BT's Director of Regulatory Affairs Monica Ariño among them.
Nick Speed expanded his remit, adding the South West to his previous Wales Director role. Speed was appointed Wales Director in 2019 after joining from energy provider Centrica. The position means he will work with external public and private partners to develop connectivity in the regions.
BT in England: Regional Directors, March 2021
Source: BT.
North of England
Liz Needleman

South West

Nick Speed

Midlands

Wendy Sycamore

East of England

Jane Thomas

London & the South East

Jane Thomas and Jane Wood
BT's evolving Data & AI Solutions business added another executive in Chris Withers, formerly Head of Artificial Intelligence & Advanced Analytics at EY. He has been named Head of Commercial within the unit. Withers led AI and analytics practice for EY's financial services business in the UK for two years, after joining from IBM where he was Head of Financial Services for Europe.
Consumer
Adam Ellis left BT Consumer after twelve years. He most recently served as Head of Digital Product for BT Sales. In January 2021, he took on a mentor role at professional development specialist Revive.
Robbie Sahota was named Head of Commercial, Digital Channels, focused on Mobile. He was previously Head of Trading Performance & Planning for Small- and Medium-Size Enterprises.
Enterprise
Linda Ikwuagwu was named Head of Strategic Partnerships at BT Enterprise. She was previously at Vodafone UK as Head of Digital Portfolio, supporting the operator's tie-up with BT under the Shared Rural Network initiative.
Richard Reynolds left BT to join learning experience provider Avado as Product Director. Reynolds was Director of Customer Experience (CX) at BT Enterprise until March 2021, leading CX for all products, customer segments, and channels across the unit.
David Wallace, former Director of Major & Public Sector in Scotland and Chair of the BT Board in the country, announced his next move after being replaced in both roles in early-2020 by Alan Lees. He has joined data visualisation specialist Tableau Software, and will lead public sector sales in Ireland, Northern Ireland, and Scotland.
Openreach
Alison Rankin was named Director of Shared Services at Openreach. She was previously General Manager for Business Planning & Performance.
Alumni
Ajit Dhaliwal was appointed Technology Director for Platforms & Digital Engineering at insurance group Aviva. He was Chief Information Officer (CIO) and Director of Transformation at Openreach until he left for Vodafone in 2015. During his time at Openreach, Dhaliwal oversaw customer services transformation across digital and voice platforms in the UK and in India.
Caroline Mulvhill, Head of Performance Marketing at Consumer for two years to 2019, was named Senior Performance Marketing Manager at mobility insurance provider Zego. She left BT to found SwitchTV, a market comparison site, of which she remains Marketing Director.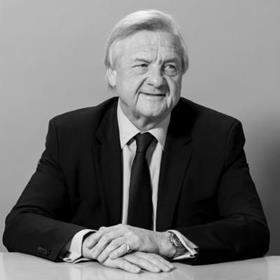 Sir Michael Rake, du Plessis' predecessor as BT Group Chairman, is to step down from his role as Non-Executive Director at Huawei Technologies UK. He was appointed to the Board of Directors for Huawei's UK business in 2020, following which he was involved in defending the supplier as its status as a "high-risk vendor" was debated (and eventually confirmed). He follows Lord John Browne of Madingley out the door, with the former BP Chief Executive stepping down from his Chairman post in late-2020.
Former BT Enterprise CIO and Chief Technology Officer (CTO) Skip Potter was named Chief Digital & Information Officer at outdoor brand Columbia, having left his CTO role at Nike earlier in 2020. While at BT, Potter was responsible for engineering leadership across the then-standalone businesses of BT Directories, BT Expedite, BT Global Conferencing, BT Openzone, and Redcare & Payphones. Between Nike and BT, he was Managing VP for Digital Engineering at banking group Capital One.
Ecosystem
Tabrez Khan was named Global Account Director for BT at data management solutions provider NetApp. He joins from Cisco Systems, where he was Software Defined Networking Sales Specialist, again focused on the BT account.

Joseph Purnell is a Staff Reporter for TelcoTitans, contributing telecoms news analysis since 2019 as part of the TelcoTitans Editorial team.