Rogers' Barberis joins BT's Dublin buying function as B2B VP.
Openreach names new leads for partner management and fibre build as FTTP targets grow.
BT Global Director Ladha heads for the door.
HR rotations at Group and Enterprise.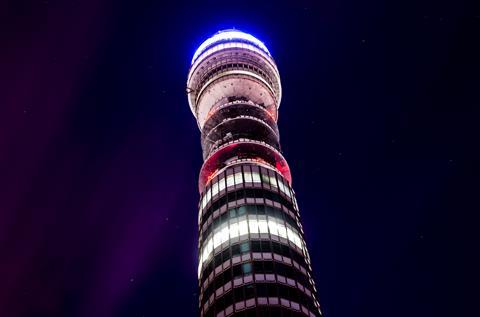 Group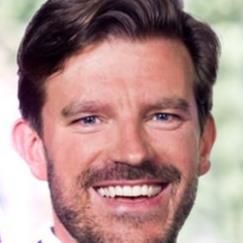 Sébastien Barberis was appointed Vice‑President (VP) of Business‑to‑Business Procurement at BT Sourced, the Group's arms‑length procurement function. He has joined from Canadian operator Rogers Communications, where he was VP Procurement Transformation & Strategy. Prior to Rogers, he was at Vodafone Global Enterprise as Head of Procurement.
Debbie Laws, Senior Human Resources (HR) Business Partner, Strategy & Business Transformation, was named HR Director for Legal, Regulatory & Corporate Affairs.
Alastair Metcalf was named Director of Compliance, Financial Services at BT. He has joined from TSB Bank where he was Head of Compliance, Conduct & Regulatory Liaison.
Digital & networks
Jo Brewin joined BT as Finance Director for Technology. She has joined from price comparison website GoCompare, where she was VP of Finance & Planning.
Consumer
BT Sport presenter Gary Lineker will no longer host coverage of UEFA's Champions League competition, which he has done since 2015. His replacement has not been named.
Enterprise
Tom Byrne re‑joined BT as Global Account Director for Amazon's global account. He left BT Ireland in 2014, when he was Head of Enterprise Sales, to join Digicel Group. Most recently, he was Global Account Manager at managed services provider Damovo.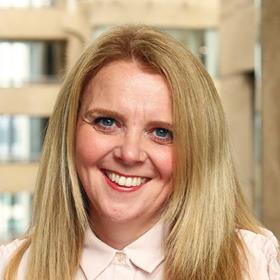 Jayne Casey, Director of HR at BT Enterprise, left the Group. While at BT, she led HR across four functions: Products, Technology & Innovation, Transformation, and the Emergency Services Network. Although not a direct replacement, Lisa Mendoza‑Silgado appears to have picked up much of Casey's responsibilities as HR Director at Enterprise.
John Giblin, Head of Public Sector, Scotland at BT Enterprise, left the Group. He has joined Vodafone Business, where he took the same title. While at BT he was focused on local government and healthcare, two sectors which have seen several senior changes of late (BTwatch, passim).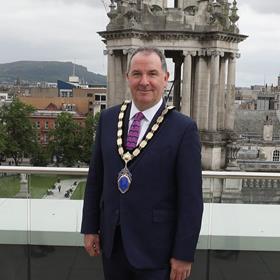 Paul Murnaghan, Regional Sales Director, Major & Public Sector, for Northern Ireland, was elected President of the Northern Ireland Chamber of Commerce & Industry. The Chamber claims to support growth and partnerships among 1,000 members across the country.
Helen Whetton was appointed Customer Solutions Director at Enterprise, having joined from mobile network operator rival Three UK. She was Director of Business at Three, with a focus on Small Office/Home Office (SoHo) and Small‑ and Medium‑Size Enterprises. Prior to Three, she also spent time at Vodafone UK in a marketing and business management role.
Global
Marianne Burgess, Head of Internal Communications at BT Global, moved to BT Consumer with the same title. In turn, Helen Black was promoted from Senior Internal Communications Manager to take Burgess' place at Global.
Neynes Ladha announced his imminent departure from BT. He is currently Director, Digital Solutions, Service & Improvement at BT Global and a member of Global's senior leadership team. He will join fintech player Finastra in the summer. A replacement has not yet been named.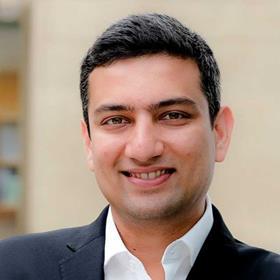 Hriday Ravindranath, Chief Technology & Information Officer (CTIO) at BT Global, pivoted slightly to become Chief Product & Digital Officer. Details on the role have not yet been given, but the new title suggests a more commercially focused remit for the CTIO.
Michelle Rowell was appointed Head of Finance Transformation at BT Global. She was previously Head of Commercial Finance & Bid Management.
Openreach
Alwyn Frank joined Openreach as Director of Partner Management. He has joined from Capita Procurement Solutions, where he was Managing Consultant. Carl Grose, current Director of Partner Management, has not yet confirmed his next move.
Andy Hepburn was appointed Director of UK Fibre Build at Openreach, charged with leading the full‑fibre infrastructure rollout across mainland UK. He was Regional Director for the programme previously, focused on UK North. Matt Davis, former General Manager for the Yorkshire area, has taken his place in UK North.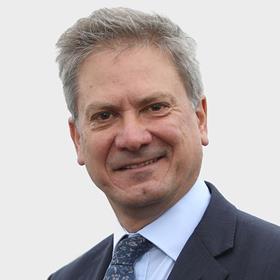 Openreach Chief Executive Clive Selley was awarded a Commander of the Order of the British Empire (CBE) in the Queen's Birthday Honours list for 2021. It was awarded for services to the telecoms industry during COVID‑19, and Selley described it as "recognition for the extraordinary work done by thousands of people across Openreach".
Alumni
Bart Colson was appointed Head of Operations at newly‑launched Belgian fibre joint venture Fiberklaar. Colson left BT Global, where he was Business Continuity Manager, in 2004 to join Telenet. Most recently, he was VP of Customer Operations at Telenet Business, the cable services provider's enterprise arm. Fiberklaar was formed in 2021 as a partnership between Swedish investment fund EGT and Telenet rival Proximus. It aims to deploy fibre‑to‑the‑premises infrastructure in Flanders.
Former BT Senior Counsel Stuart Pain took the same title at industrial manufacturing company Rotork. Pain was at BT until 2011.
Mark Sabotti was appointed CEO at New Zealand radiology solutions provider Comrad Medical Supplies. Until 2009, he was Director of Healthcare, Pharmaceuticals & Life Sciences at BT, before he left to join IBM as Associate Partner.
Dan Thomas, former Head of External Communications at BT, co‑founded Humankind, a corporate communications consultancy. Humankind is a joint venture between Thomas, who left BT in 2018 to lead technology and telecoms accounts at public relations company DTPR, and Fanclub PR.


Joseph Purnell is a Staff Reporter for TelcoTitans, contributing telecoms news analysis since 2019 as part of the TelcoTitans and Market Mettle Editorial team.