BT Global continues 'global not national' streamlining programme with the sale of Italian IT outsourcing outfit ERPTech.
€4m+ deal leaves Italia lightweight but focused.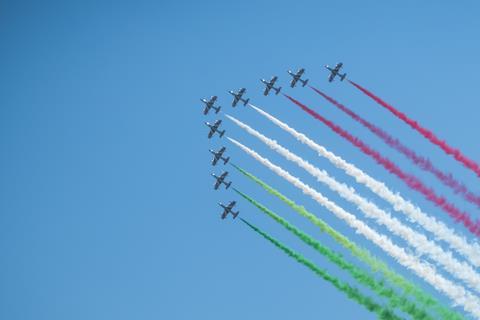 BT Italia offloaded its wholly-owned IT outsourcing subsidiary ERPTech, representing another step in BT Global's asset rationalisation effort.
The buyer, hybrid cloud services provider WIIT, has acquired 100% of BT's shares in the managed service provider (MSP) for €4m (£3.4m), with an additional €2m to be paid should the business hit commercial targets in the next six months.
Those targets include the signing of "new long-term core business contracts", a joint statement said. The deal is subject to regulatory review but is expected to be confirmed by the end of March 2022.
WIIT Chief Executive Alessandro Cozzi noted that ERPTech was "one of the few real competitors present in Italy in the SAP hosting field".
ERPTech is based in Milan and has 44 employees. It provides IT outsourcing services, with a specialism in managed SAP hosting. It currently uses the BT INET Milan data centre, which is owned by BT Group and is not included in the WIIT deal. Once completed, WIIT will migrate the ERPTech services to one of its three Italian data centres. The ERPTech team will also move to WIIT's new operational HQ in Milan, set to open in mid-2022.
WIIT brings outsourcer in-house
WIIT described ERPTech as a leader in outsourcing SAP services, and laid out plans to leverage the buyout to "consolidate" its market position in the management and hosting of SAP technology.
For that €4m–€6m price tag, WIIT picked up a business that recorded €9m revenue in the year ended 31 December 2021, and earnings before interest, taxation, depreciation, and amortisation of €500,000. Cozzi said that the deal will lead to estimated cost synergies of €3m.
WIIT highlighted ERPTech's pool of clients, with particular reference to those in the fashion industry — luxury brand Loro Piana among them — as a draw to purchase the MSP. Other customers include La Feltrinelli (media), Manuli Hydraulics (manufacturing), and Sofinter (energy).
WIIT calls Italy one of two "key markets", Germany being the other, and is currently seeking expansion in SAP managed services provision in the country.
BT Italia slim-down continues
The ERPTech divestment comes as the latest pruning of BT Italia, part of a broader asset-light strategy employed at parent BT Global. Global CEO Bas Burger has outlined plans to offer "global, not national, solutions", a mantra which has seen a pullback in Belgium, France, Germany, the Netherlands, and Spain in the past four years (BTwatch, #311, #316–#317, and #321).
Although Burger indicated in 2021 that further asset sales at Global are unlikely, the Italia divestment is a planned, and ongoing, process that started with a late-2020 deal with Telecom Italia. The Italian incumbent acquired two BT Italia business units — one focused on fixed-line retail and the other on communications services for public administrations and small- and medium-size enterprises (BTwatch, #318 and #325–#326).
If the WIIT deal is green-lighted, BT Italia will be left with a tighter focus on its multinational corporate customers, and will retain a physical presence via its data centres and global network access points in the country.
BT has made assurances that its Italian drawback is part of the Global transformation strategy and not in any way motivated by the accounting scandal in which BT Italia is embroiled. Twenty defendants, former BT Global Services executives among them, were indicted for false accounting between 2015 and 2016, but all deny wrongdoing. A trial is set for June 2022 (BTwatch, #326 and passim).

Joseph Purnell is a Staff Reporter for TelcoTitans, contributing telecoms news analysis since 2019 as part of the TelcoTitans Editorial team.