More than 2,000 staff will move to building in Budapest city centre.
New location boasts close proximity to transport links as well as spaces to support wellbeing.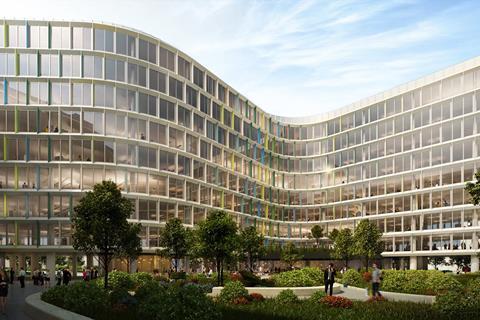 BT inaugurated its newly constructed headquarters in Hungary, in the south west of Budapest city centre, as part of efforts to better support the growing shared services and multinational corporate support presence it has in the country.
In recent years, BT's operations in Hungary have been growth-focused, attempting to refine efficiencies in delivering internal- and external‑facing services. After a boom in demand for conferencing services during the pandemic, the Budapest‑based team decided to move more than 2,000 employees into new territory.
Plans to make the move were unveiled in 2020, with the new complex being located at Budapest ONE Business Park, a few minutes' drive away from the operator's former base in the city, but with better transport links. Pictures of the recently opened office feature open plan workspaces, natural features, and modern décor, along with a running track and fitness centre.
The changes are very much in line with BT's Better Workplace scheme, the Group's wide‑ranging real estate rationalisation and modernisation programme.
The new office space is hoped to attract new talent to BT Hungary, as well as support the wellbeing of staff. In a LinkedIn post, Máté Fazekas, Head of Corporate at BT in Hungary, described the development as a "huge step forward".