Division's rationalisation of Middle Eastern footprint continues as Group confirms closure of Kuwaiti facilities.
Residual presence in country — and region — maintained via new reseller alliance with Ooredoo.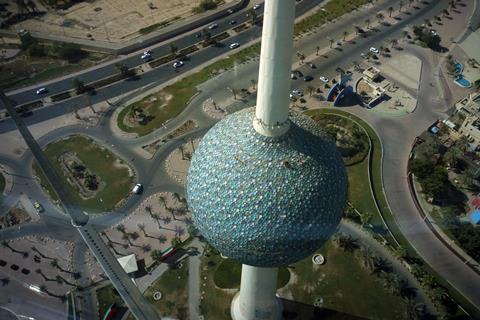 BT Global has continued to reorganise its operations in the Middle East with the shuttering of its branch office in Kuwait, TelcoTitans can reveal.
A Group spokesperson confirmed the closure of the Kuwait office, saying that the move came as part of the unit's transformation programme and down-sizing of its footprint. It is not yet clear how large an impact the move had in terms of staff layoffs.
BT will retain a presence in Kuwait through a reseller agreement with Ooredoo Kuwait, a subsidiary of the Qatar-based Ooredoo Telecommunications. The agreement, signed in May 2021, is seeing Ooredoo act as a regional channel for a product line of cloud unified communications, contact centre-as-a-service, and cybersecurity offerings, as well as Global consultancy services.
BT has some historical commercial ties with Doha-headquartered Ooredoo, seeing the two businesses established a Qatari point-of-presence for BT Connect global network services in 2012 on the latter's data centre real estate (BTwatch, #233). Little is known on how this relationship has progressed since. Ooredoo has a total of ten entities across the Middle East, North Africa, and southeast Asia, and is a long-time member of Telefónica's Partners Program (Telefónicawatch, passim). It is also a direct rival of Vodafone's Partner Markets affiliate Vodafone Qatar, and will soon face competition from a newly-formed operator backed by the Vodafone federation in Oman (Vodafonewatch, #193 and passim).
Global's transformation programme, reflective of a focus on offering "global, not national, solutions", has already witnessed roll-back of BT's direct Middle Eastern presence, seeing the operator exit Saudi Arabia and shutter its Abu Dhabi headquarters in 2020 (BTwatch, #313).
According to BT's Annual Report for the financial year to 31 March 2021 (FY20-21), the Group continues to operate branches or other entities in Bahrain, Jordan, Lebanon, Oman, and Qatar. BT also has an ongoing partnership with UAE operator Etisalat and Khalifa University on technology development at Emirates ICT Innovation Centre in Abu Dhabi.
Beyond the Middle East, the programme has seen Global sell a series of assets in France, Germany, Italy, Latin America, the Netherlands, and Spain over the last three years (BTwatch, #325 and passim). BT Global Services Belgium is reportedly in the process of cutting staff levels by a quarter (BTwatch, #321).

Sam Patterson is a Staff Reporter for TelcoTitans, contributing telecoms news analysis since September 2020 as part of the TelcoTitans Editorial team.