The two groups have been working together since at least 2010.
Focus on building a sustainable and cloud-based network to underpin supply chains.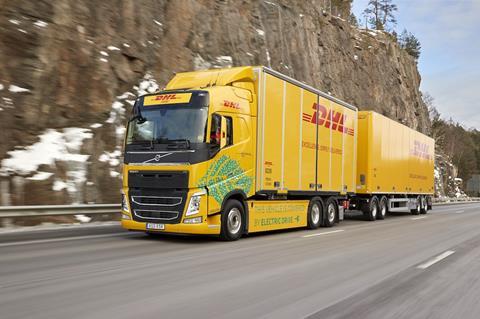 BT secured a new, eight-year deal with Deutsche Post DHL, building on an existing relationship between the two groups that goes back several years. Financial details of the new contract were not disclosed.
BT said it is building a "flexible, resilient and secure network" for the international mail and logistics group that will cover 27 countries in Europe, including the UK, supporting 350,000 employees at 1,500 sites.
The Group framed the new network as a "key enabler" of Deutsche Post DHL's strategy as it seeks to digitalise its supply chains. Specifically, BT said the Group is increasingly migrating applications and digital services to the cloud.
Inevitably, a strong focus is being placed on sustainability. BT noted that it will audit Deutsche Post DHL's existing network to identify and remove copper cables where possible, replacing them with fibre connections to optimise energy consumption.
Deutsche Post DHL has already stated that it aims to achieve zero emissions in its logistics operations by 2050. The Group employs around 590,000 people in over 220 countries and territories. It reported revenue of more than €81bn in 2021.
Longstanding partners
In 2010, then-named BT Global Services signed a managed services agreement with Deutsche Post DHL to provide communications services to the logistics provider in the Asia-Pacific region (BTwatch, 2010.02).
The partners signed a Global Innovation Partnership in the following year, focusing on research and development in several areas, including green and sustainable logistics and supply chain security solutions (BTwatch, #222).
Then in 2014, DHL subsidiary Williams Lea, a provider of business process outsourcing and marketing services, selected BT to consolidate its global communications infrastructure (BTwatch, #254). DHL sold Williams Lea to private equity firm Advent International in 2017.

Anne Morris is a freelance journalist, editor and translator. She has been working as a reporter and news analyst for TelcoTitans since 2016.