Competition and Markets Authority signs off on long-mooted 50:50 JV.
New venture will combine BT Sport and Eurosport UK.
Accelerated deal now expected to be finalised in the "coming weeks".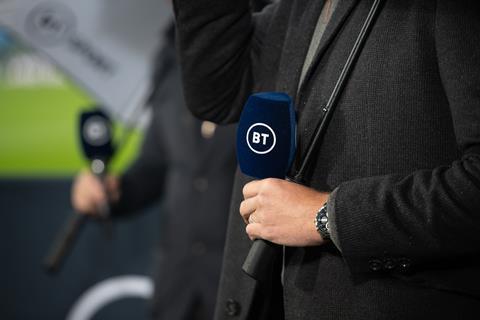 BT's long-mooted 50:50 joint venture with Warner Bros. Discovery took another significant step forward after the Competition and Markets Authority offered its seal of approval.
Marc Allera, Chief Executive of BT Consumer and soon-to-be Chairman of the newly formed JV, described the approval as a "huge milestone".
" We now look toward day one of the new business, which we hope to be in the coming weeks. "

Allera.
Working alongside Allera, BT confirmed the JV's management and delivery will be led by Andrew Georgiou, President and Managing Director at Warner Bros. Discovery Sports Europe.
CMA approval speeds up the timeline for the establishment of the JV, which had previously been expected later in 2022.
In a short statement in early‑June, the CMA said it must ensure the JV does not "result in a substantial lessening of competition within any market or markets in the United Kingdom for goods or services".
The deal will cost Discovery an initial £93m, with the transaction reaching as high as £540m "by way of earn‑out", subject to certain conditions. For the time being, BT Sport and Discovery's Eurosport UK will retain their respective brands and propositions before being brought together "in the future" (BTwatch, #335).
BT enters extra time
BT's seemingly inevitable exit from the sporting arena began in April 2021 when the operator confirmed it was considering its strategic options.
While the establishment of a JV prolongs BT's stay, it also provides multiple exit points. Discovery will hold a call option, "exercisable at specified points", said BT, with a price to be determined upon activation of the clause.
If Discovery does not take up that option, BT will be free to sell its stake — or launch an initial public offering — four years after the completion of the transaction.
BT's third and final exit route could be established if an agreed (and as-yet unspecified) cap is reached on the operator's earn-out.
Speaking on the Group's fourth‑quarter results call for the period to 31 March 2022, CEO Philip Jansen said the potential exit opportunities will be "very attractive if we do a good job… we're very confident we can do that" (BTwatch, #335).
Rights (mostly) retained
The JV will combine a range of premium sports rights, including the Olympic Games, Premier League, UEFA's Champions League and Europa League, cycling Grand Tours, tennis Grand Slams, the winter sports World Cup season, and Premiership Rugby.
With such a broad range of rights already in place, the JV appears likely to focus on maximising the potential of its current portfolio, rather than pursuing significant expansions.
In early-July — around eight weeks after the announcement of BT and Discovery's agreement — BT lost its stranglehold on Champions League football, with Amazon Prime Video set to broadcast one game per week from 2024–2027. It will bring an end to nine years of exclusivity for BT Sport, which first struck a deal in 2015.
However, BT retained exclusive rights to the Europa League and Europa Conference League — UEFA's second and third tiers of European football — until 2027.
More significant losses could have had an interesting, if unclear, impact on BT's exit clauses. Previous UEFA rights deals were set to expire in 2024 — only halfway into the four-year agreement.