Global taps into growing popularity of the video conferencing service.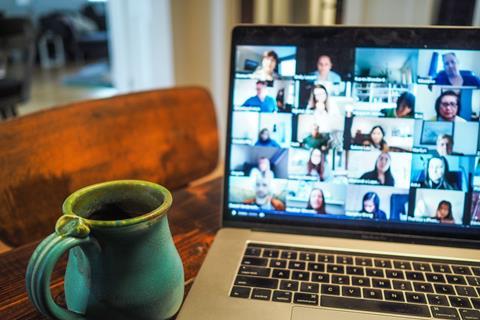 BT Global added Zoom Meetings to its cloud collaboration services portfolio after signing a carrier agreement with US-based Zoom Video Communications.
BT claims to be the first facilities-based operator to offer Zoom Meetings as a fully managed service. The Group said the service is integrated with its global voice network, and includes enhanced security and "end-to-end experience monitoring". The agreement also enables BT to offer Zoom Rooms, which refers to Zoom's software-based conference room system.
BT enterprise customers are offered a choice of connectivity options, including the Internet, global Session Initiation Protocol (SIP), multi-protocol label switching (MPLS), or the public switched telephone network (PSTN).
Joining the team
Zoom Meetings further expands BT's existing range of cloud-based audio and video collaboration managed services. The Group already offers rival products such as Cisco Systems' Webex and Microsoft's Teams (BTwatch, #298, #312, and passim). The partnership with Zoom adds a service that has gained considerable prominence during the coronavirus pandemic.
BT is presumably bowing to demand for Zoom services, offering a managed version of the product to enterprise customers looking for a reliable solution that has widespread adoption and is relatively easy to use.
"Our new managed service allows global enterprises, typically with complex network and IT infrastructure, to consume Zoom Meetings in a simple, consistent, and secure way with optimised experiences for their people around the world. "

Andrew Small, Director, Global Portfolio, BT.
Zoom is regularly cited as one business that has benefited from the current health crisis. Established in 2011 and headquartered in San Jose, California, the video collaboration specialist has become a household name during 2020, boosted by its reputation for ease of use. Zoom's success was illustrated by its recent financial results. In the quarter to end-July 2020, revenue increased 355% year-on-year to $663.5m (£514m). Net income increased from $5.5m in the same period of the previous year to $185.7m. By the end of the quarter, Zoom reported 370,200 customers with more than 10 employees, up about 458% from the same quarter of the previous year.
Zoom has numerous partnerships, including reseller relationships with telecoms operators: AT&T (global reseller partner); Thailand's AIS (reseller); Globe Telecom in the Philippines (reseller); Orange Business Services (global reseller partner); Pakistan Telecom; SingTel (reseller partner in Singapore); SoftBank (reseller partner in Japan); Sri Lanka Telecom; and Verizon (global reseller partner). BT is listed as a global reseller.
Zoom offers a broad portfolio of services including meetings and chat; rooms and workspaces; enterprise cloud phone system; and video webinars. Pricing starts at €139.90 (£127) per year for the Zoom Pro service, for up to 100 participants.
Examples of BT Global managed cloud collaboration services and partners
Product name
Type of service
Partners (where disclosed)
Sources: BT and BTwatch.

BT Engage Meeting Manager

Manage the video conferencing experience from the computer

–

BT MeetMe

Phone conferencing

–

BT One collaborate video

Video managed services

Cisco, Polycom

BT One user adoption

Helping users to adopt unified collaboration services

–

Cisco cloud collaboration

Voice and collaboration

Cisco

Microsoft Teams cloud collaboration

Microsoft Teams combined with Global SIP services for PSTN calling to Microsoft Teams

Microsoft

One Cloud monitoring

Experience management solution for unified communications

Avaya, Cisco, Microsoft

One Collaborate video Polycom RealConnect

Interoperability solution for room devices and video collaboration services

Cisco, Microsoft, Polycom

One Mobile secure access

Connect securely to the corporate network from anywhere

–

One Mobile UK

Business mobile connectivity

EE network

Unified Trading

Voice communication for trading teams

–

Webex

Webex Meetings

Webex Control Hub

Audio and video collaboration services

Cisco

Zoom Meetings

Audio and video collaboration services

Zoom
[Further reference: BT expands digital workplace portfolio with Zoom — BT, 8 October 2020.]