New company Sencinet to operate BT network assets.
With Sencinet partnership, BT keeps a presence in the region.
What's next in Global asset offload?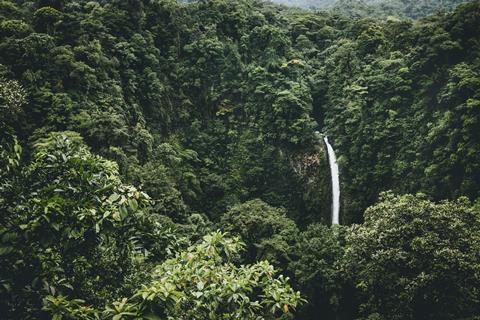 BT Group completed the sale of its domestic operations and infrastructure in Latin America to CIH Telecommunications Americas LLC (CIH), as part of ongoing efforts to streamline the Global business unit.
In line with its asset-light approach to serving international enterprise customers, BT said it will continue to offer cloud, networking, and security services to multinational corporates across 21 countries in the region through a channel relationship with Sencinet, a new company established by CIH to operate and deliver services over the newly acquired infrastructure.
In March 2020, BT announced the agreed sale of assets and operations in the region including two fibre networks totalling 650km, 2,000km of leased fibre lines, four data centres, and five teleports (BTwatch, #311). Financial terms of the deal were not disclosed, but BT said the assets had contributed revenue of £110m in FY 2018/19.
These assets and operations are now run by Sencinet, following the completion of the deal with BT. At launch, Sencinet said it has 500 employees across 16 countries in Latin America and its network connects 25,000 locations. In the new channel partnership, Sencinet said BT will be "both a strategic customer and a supplier to Sencinet".
Global asset offload continues
BT has steadily lined up deals to divest infrastructure at its Global business unit and refocused on providing cloud-based network IT services and security solutions for its largest global enterprise customers without heavy asset burdens.
In July 2020, BT announced the agreed sale of its domestic French operations to British IT services group Computacenter. The transaction is expected to close by end‑2020 (BTwatch, #311).
In May–June 2020, a deal was cut to offload a 49% minority stake in Saudi Arabian joint venture BT Al‑Saudia, seemingly including the local Security Operations Centre (BTwatch, #313).
In December 2019, the Spanish managed ICT services business and local network infrastructure were sold to Portobello Capital, a venture capital firm (BTwatch, #309 and #312).
BT is also looking to offload infrastructure in the Netherlands, and has been seeking to divest assets in Ireland and Italy, although it has evidently had a more difficult time securing deals in the latter two markets. In early‑April 2020, reports emerged that BT had abandoned a reported potential deal to sell BT Ireland to Mayfair Equity Partners (BTwatch, #311). Meanwhile, BT Italia is still on the market, but plans to sell appear to have stalled at the end of 2019. BT has struggled to sell the Italian operations after the unit became mired in an accounting fraud scandal (BTwatch, passim).