New Digital Vision solution to be pitched to manufacturers and logistics players focused on optimising working and security practices.
Tie-up with BT Enterprise follows confirmation of partnership extension between Atos and sister unit BT Global.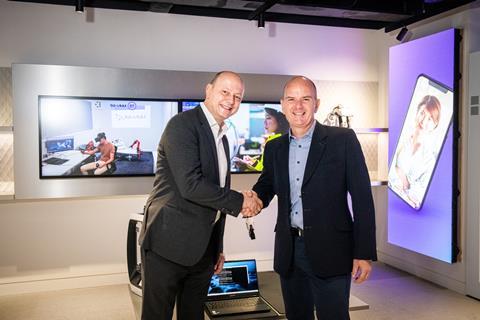 BT and IT service provider Atos have launched a visual analysis solution that aims to optimise working, surveillance, and security practices.
The Digital Vision solution uses AI, said BT, to interpret digital images and other visual media, and feed back recommendations related to its findings. Atos said it uses a "scaleable, end-to-end" Computer Vision Platform to produce customisable AI models that can identify behaviours, mitigate errors, and provide asset safety.
The technology is targeted at clients in sectors including manufacturing, logistics, and retail.
The service will be combined with BT's 5G/FTTx connectivity and edge computing platforms.
The partnership appears to be led by BT Enterprise's growth and innovation-focused Division X unit, formed in 2021 with a £100m budget to refresh the telco's business-to-business product portfolio (BTwatch, #325). Marc Overton, Managing Director for Division X, claimed the technology will have a "host of potential use cases for facilities such as smart ports and transport hubs, to retail and fuel forecourts, to manufacturers".
The update follows closely after an extension to a BT Global outsourcing relationship with Atos, signed in March. The refreshed contract will last until the end of 2025 and covers Atos's use and re‑sale of a "full range" of Global's network and collaboration services. The extension also contained a commitment to join forces on sustainability-focused ICT service development. The outsourcing tie-up stretches back to 2013.