Vodafone Chief Executive Nick Read restated his focus on retrenchment of Vodafone after completing the sale of VfNZ.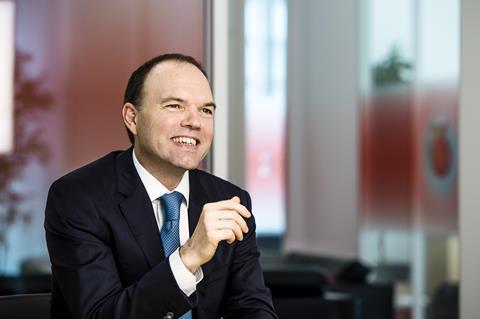 The deal, announced in May 2019, was wrapped up in relatively short order, with little antitrust concern evidently incited by Vodafone New Zealand's (VfNZ) transfer to joint ownership by infrastructure investors Brookfield Asset Management and Infratil (Vodafonewatch, #175). It gives Vodafone around €2.1bn (£1.9bn) to put towards balance sheet strengthening, following the financial hit of Vodafone's recent Liberty Global deal (see separate report), while VfNZ now becomes a Partner Markets member, retaining access to Vodafone's brand, buying power, and other services.
Announcing the deal's completion, Read stressed it represented a "continuation of our strategy to optimise our portfolio and reduce our debt". He also touched on the transaction in Vodafone's latest quarterly results call, emphasising his focus on "active" portfolio management.
Since Read became Group Chief Financial Officer in 2014, Vodafone has exited Fiji, Qatar, and now NZ, as well as restructuring ownership in India, Kenya, South Africa, and Tanzania – and he said Vodafone was now "getting closer to our core footprint" (of Europe and Africa). Nonetheless, Read and his team will "continue to be active managers of the portfolio going forward", he said. In Australia, for example, he expressed confidence over Vodafone's chances of securing a "good outcome" in attempts to overturn authorities' rejection of the merger of Vodafone Hutchison Australia and partner TPG Telecom, which would have reduced the Group's holding in the new business to just 25% (Vodafonewatch, #168 and #175).
In India, meanwhile, Vodafone and new joint venture Vodafone Idea remain in the midst of infrastructure asset rejigs (see separate report). While not referenced by Read, Egypt is another market where there has been prolonged questions over Vodafone's presence (Vodafonewatch, passim). As noted previously by Vodafonewatch, Read's tidy-up continues to lend weight to suspicions he is preparing the Group for a buyout by (or merger with) a peer with designs on European expansion.