McAfee deal in Chile supports Telefónica strategy of emphasising value of services within the home rather than pure connectivity.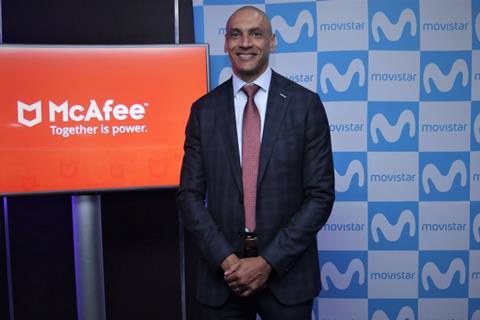 Telefónica Chile (Movistar Chile) declared an alliance with McAfee that will see the security vendor's technology used to provide network‑based malware protection for the Chilean operating business's fibre broadband customers.
The Conexión Segura offering is being rolled out across the Telefónica Chile fibre footprint in the second quarter of 2019, and will provide internet security "by default" on Movistar routers, without requiring end users to introduce additional hardware.
The company noted that the security goes beyond PC‑based protection, and will cover devices linked to domestic Wi‑Fi, reflecting the Group's commitment to emphasising the provision of services beyond connectivity for its customers.
The launch of Conexión Segura in Chile closely follows on from the release of a mobile‑based offering from the two companies in Brazil (see separate report), and reflects the ongoing development of the relationship between the two.