T‑Systems Iberia targets 1,000 employees in Granada by 2025.
Iberian unit certified as Group delivery partner for Amazon Connect.
Centre of Excellence planned for Barcelona.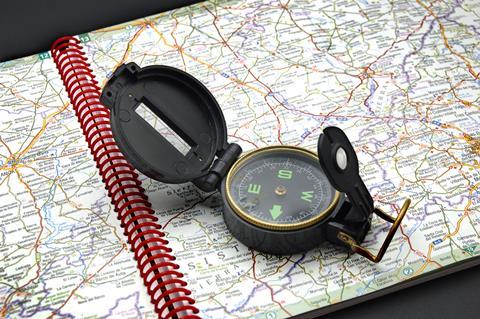 T‑Systems Iberia (T‑Sys IB) is in expansion mode, with plans to grow its headcount in Granada and establish a Centre of Excellence in Barcelona that will focus on contact centre solutions based on Amazon Connect.
According to local media, T‑Sys IB intends to recruit 900 new employees at its business innovation centre in Granada, located within the city's Parque Tecnológico de la Salud (Health Technology Park/PTS).
The aim is to increase the total headcount to 1,000 by the end of 2025, up from 100 at present (Deutsche Telekomwatch, #91). A report in Spanish publication Andaluciainforma.es said Osmar Polo, General Manager of T‑Sys IB, has held meetings with Francisco Cuenca, the Mayor of Granada, to discuss T‑Sys IB's further expansion in the city.
The Ideal Online publication said there are plans afoot to create new lines of work in Granada, including connected cars and mobility, information systems for local administrations, smart city applications for the digital transformation of cities, and telecare systems. T‑Sys IB is also said to be working in close collaboration with the University of Granada.
As things stand, few jobs are as yet being advertised for the Granada facility. However, the aim is to reach a headcount of 300 employees by the end of 2022. T‑Sys IB arrived in Granada in 2016 with just 18 employees.
T‑Sys IB currently operates key sites in Barcelona, Bilbao, Gijon, Granada, Madrid, Oviedo, Pontevedra, Reus, Valencia, and Vitoria‑Gasteiz.
The reports did not go into T‑Sys IB's reasoning for the expansion, but the move comes with Spain seen as a frontrunner in translating the European Union's NextGenerationEU recovery funding into tangible digital projects. The EU has allocated at least a fifth of the scheme's €750m (£634m) total grant and loan pot to digital transformation-related initiatives, and, within the grant pool (€360m), Spain is expected to land a significant chunk (approximately €70m). About 70% of grant cash is pencilled for distribution by the end of 2022, and 100% of all funds must be spent by the end of 2026.
T‑Sys IB's expansion plans also likely tie in with Deutsche Telekom's search for new pools of digital talent, which is seeing new operational centres set up and expanded in India, Russia, and elsewhere (Deutsche Telekomwatch, #108).
Rival Vodafone has also been looking to tap Andalusian talent, having recently opened a new Skills Hub in Málaga (Vodafonewatch, #202).
Amazon's contact centre buddy
In Barcelona, meanwhile, T‑Sys IB is planning to create a Centre of Excellence for the development, deployment, and support of contact centre solutions based on Amazon Connect. T‑Sys IB was recently certified by Amazon Web Services as the Amazon Connect Delivery Partner for the entire Deutsche Telekom Group.
El Periódico de Catalunya Online reported that employees will be trained as Amazon Connect specialists at the Barcelona site.
T‑Sys became an AWS Premier Consulting Partner in November 2021, meaning that it has a "proven track record of consulting and supporting the development, architecture, build, migration, and operation" of applications on AWS. The enterprise services unit became part of the AWS Managed Service Provider programme in May 2020.

Anne Morris is a freelance journalist, editor and translator. She has been working as a reporter and news analyst for TelcoTitans since 2016.